Shanghai's Jing'an District convenes promotion conference in London to boost multi-field inv. cooperation
SHANGHAI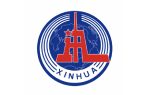 Xinhua News Agency
An "At Jing'an, @ future"-themed financial and trade promotion conference was held by Shanghai's Jing'an District in London recently to provide investors with new opportunities in its high-standard opening up, according to Jing'an Office of Financial Services.
On June 2, Wang Hua, head of the Jing'an District government introduced on the conference the general situation, industrial layout and business environment of Jing'an to experts and investors in the financial and business community of the UK.
Jing'an District, which takes all the time services to businesses as one of its core responsibilities, boasts over 300 office buildings, more than 70 industrial parks and nearly 4.7 million square meters of grade A office areas that can offer excellent industry development space for companies.
The district government also launched 24-hour responding services for custom clearance of goods, entry and exit of employees and cross-border investment and financing of companies in the district.
As a district where chambers of commerce, industrial organizations and economic and investment promotion institutions of many foreign nations gather, Jiang'an always serves as a characteristic, practical and rewarding cooperation and communication platform for multinational companies (MNCs).
Currently, Jing'an District has attracted many industry-leading global enterprises to establish businesses there, including the Christie's Auction (Shanghai) Co., Ltd., Burberry (Shanghai) Trading Co., Ltd., AstraZeneca Global China R&D Center, Schroder BOCOM Wealth Management Co., Ltd., and Baillie Gifford Investment Management (Shanghai) Limited.
With Nanjing West Road business circle construction in full swing and construction of its global asset management center building beside Suzhou River on agenda, Jing'an District is crafting an international industrial and ecological circle that vigorously supports development of MNCs, asset management companies and other commercial, trade and finance businesses as well.
Source: Jing'an Office of Financial Services