Suzhou brings "Happy Chinese New Year" to the US, inviting the world to experience "Jiangnan Culture"
SUZHOU, China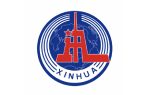 Xinhua News Agency
From January 6 to 8, a series of activities under the theme of 2023 "Happy Chinese New Year Celebrations" were held successively in Philadelphia and New York, presenting Chinese and foreign friends with various Suzhou's culture. This is China's first large-scale cultural exchange activity to the US since optimizing and adjusting the epidemic prevention and control policy, according to the Publicity Department of Suzhou Municipal People's Government.
Two concerts entitled "Echoes of Ancient Tang Poems" were held at Kimmel Center for the Performing Arts, Philadelphia, and Lincoln Center, New York, respectively, to commemorate the 50th anniversary of the Philadelphia Orchestra's China Tour in 1973. Hosted by Philadelphia Orchestra, Suzhou Culture and Art Center, and Asian American Performing Arts Center, the iSING! Suzhou and Chinese New Year Celebrations Concert by Philadelphia Orchestra gathered 15 iSING! Suzhou's singers from 10 countries, brought the Tang Dynasty to life with some ancient poems reinterpreted into music in Chinese.
As the world-renowned orchestra that initiated the "ice-breaking journey" between China and the US, Philadelphia Orchestra has an extraordinary friendship with China. In 1973, the orchestra made its historic first China tour, becoming one of the first well-known U.S. orchestras that visit China. Since then, it has visited China frequently up to 12 times and serves as a bridge for bilateral cultural exchanges.
Historically, Suzhou was synonymous with the land of fish and rice, the Home of Silk, and the City of Gardens. Suzhou is among China's most rapidly developing with the most dynamic economy and the highest degree of openness. It is also one of China's largest manufacturing cities.
In the series of activities, Suzhou brought excellent traditional Chinese culture such as Kunqu Opera, Suzhou Pingtan, and Suzhou embroidery. These performances of intangible cultural heritages showed the beauty of Suzhou's gentle and elegant "Jiangnan Culture" to overseas friends, and sent a warm invitation from Suzhou and China to the whole world.
The event also set up folk art performances such as lion dance and dumpling making, creating an opportunity for the audience to learn about Chinese traditional folk culture through interaction and spend the happy Chinese New Year together.
Source: Publicity Department of Suzhou Municipal People's Government