Suzhou Entrepreneurship Week for International Elites was held in Suzhou, China
SUZHOU, China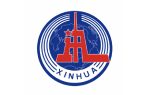 Xinhua News Agency
On July 10, the 15th Suzhou Entrepreneurship Week for International Elites and the 4th Suzhou Scientists Day were launched. A total of 3,084 domestic talents with 3,057 projects attended the event, according to the organizing committee.
Since 2007, Suzhou has been implementing the Gusu Innovation and Entrepreneurship Talent Program. Currently, it has funded 7 top talents (teams), 36 major innovation teams, and 2,863 innovation and entrepreneurship leading talents. Suzhou offers customized support and unlimited funding commitments for top talent teams. Major innovation teams can receive project funding of up to 50 million yuan.
The "Win in Suzhou, Win the Future" Venture Contest for International Entrepreneurs was founded in 2011 and has held 113 events, covering more than 40 countries and regions worldwide. It has attracted over 11,000 project registrations and more than 32,000 participants. Suzhou has been selected as the "Most Attractive Chinese City in the Eyes of Foreign Experts" for 11 consecutive years and has maintained its position as the top province in terms of scientific and technological innovation for 12 consecutive years.
So far, Suzhou has 18 overseas maker incubation centers and 8 domestic maker incubation centers.
Suzhou has cooperated with JSBC to establish the first global maker overseas communication center in London, UK. It aims to tell the fascinating stories of Suzhou's talented "backpackers" to the world and explore the creation of an international communication platform that integrates promotion, talent exchange, information consultation, and resource docking. Suzhou has announced 1,603 postdoctoral positions worldwide, mainly focused on key industries such as electronic information, biomedicine, equipment manufacturing, and advanced materials.
Suzhou has prepared a "digital backpack" for global talents, which includes a contact directory for connecting with Suzhou, a policy collection of talents and key enterprises, a platform for entrepreneurial and life services, and a cloud platform for talent project docking. This comprehensive service further nurtures the talent ecosystem.
Source: The Organizing Committee of Suzhou Entrepreneurship Week for International Elites