The 13th China (Guangrao) International Rubber Tire & Auto Accessory Exhibition Kicked Off
DONGYING, China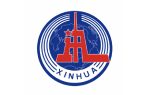 Xinhua News Agency
"Pooling the strength of industrial chain to build a new development pattern". On the morning of May 15, the 13th China (Guangrao) International Rubber Tire & Auto Accessory Exhibition kicked off at the Guangrao International Expo Center of Dongying city, Shandong province, according to the News Office of the People's Government of Guangrao County.
The exhibition this year is mainly oriented around the rubber tire and the upstream and downstream industries, fully reflecting the new products, technologies and services in the rubber tire and each relevant industry. The exhibition area is 48,000 square meters, attended by 750-plus enterprises, reaching a new historic scale, including 50 enterprises of the Top 75 global tire manufacturers such as Goodyear, Continental and Dunlop, and Fortune 500 enterprises. The rate of sign-up for the exhibition is above 70% among the renowned enterprises in the industry, with more than 800 enterprises attending the event online. According to the preliminary statistics, the exhibition this year attracts over 800 foreign merchants, 20,000 professional audience, including seven important overseas travel merchant delegations. Guangrao County has organized an "Overseas Promotion Action of Chinese Tire Brands" for five years in succession, which has achieved an excellent result.
Through the convergence effect of the exhibition, Guangrao County has actively advanced the clustering of rubber tire industrial chain. The industrial chain's ecosystem has become increasingly complete, which has formed a complete industrial chain centered on the rubber tire and integrating all-steel cord, carbon black, vehicle wheel, brake pad and brake disc. The county's comprehensive production capacity of radial tires has reached 176 million tires, accounting for half of that of Shandong Province, 1/4 of that of the nation, with 7 famous trademarks of China, 17 famous trademarks of Shandong, over 200 overseas certified products and 364 trademarks registered in Madrid. The rubber tire industry of Guangrao County has successively included into the "Wild Goose Array" clusters of the "Ten Strongest" Industries in Shandong Province, the Characteristic Industrial Clusters of Shandong Province, and has been confirmed by the Ministry of Commerce as a demonstration base for the transformation and upgrade of foreign trade.
Source: The News Office of the People's Government of Guangrao County