The 16th (2023) China Cattle Industry Development Conference Held in Yangxin County of Shandong
BINZHOU, China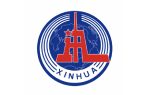 Xinhua News Agency
On Nov. 11-12, the 16th (2023) China Cattle Industry Development Conference was held in Yangxin County of Shandong with a theme of "Cluster sharing, improving quality and efficiency, and driving high-quality development of the entire industry chain." More than 800 experts, scholars and entrepreneurs nationwide gathered in Yangxin County to discuss the cooperation vision and the future of the high-quality development of the cattle industry.
At the opening ceremony, the hosting party introduced the beef cattle industry's development status in the county, released the county's standard for the complete industrial chain of beef cattle and the system for the breeding and propagation of "Yangxin Black Cattle," and revealed that the regional public brand value of "Yangxin Beef" was 21.026 billion yuan. Several projects were signed such as bank-enterprise cooperation, cold chain logistics, beef import and export, and pre-made food processing. The event also held a dialogue of "Cattle Industry Insiders" from leading enterprises, a keynote forum on the cattle industry's high-quality development, and a summit forum on international beef trade. The guests attending the event also visited the cattle culture exhibition hall of the Cattle Intelligence Valley Scientific Innovation Center, the Shandong Limu Biological Breeding Laboratory and Yangxin County Comprehensive Inspection and Testing Center.
The development of the beef cattle industry in Yangxin County has a long history and is richly endowed by nature. The county is one of the top 100 husbandry counties in China, one of the demonstrative counties for standardized beef cattle, the main production area of quality livestock species Luxi Yellow Cattle and Bohai Black Cattle in China and the largest beef cattle farming and processing distribution center in north China. It has been approved and certified as a national and provincial modern agricultural industrial park, as well as being selected as one of the "top 10" industrial clusters in Shandong Province, and as an advantageous special industrial cluster of beef cattle along the Yellow River. Its industrial revenue has reached 60 billion yuan.
Source: News Office of the People's Government of Binzhou