The 19th Mengding Mountain Tea Culture Tourism Festival to Be Held in Ya'an, China
YA'AN, China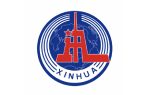 Xinhua News Agency
The 19th Mengding Mountain Tea Culture Tourism Festival, co-organized by the Ya'an Municipal People's Government and other units, is to be held in Ya'an, China on March 27. As a local brand event for tea culture, the Mengding Mountain Tea Culture Tourism Festival has been held for 18 consecutive years. This year's event has been expanded and combined with the Ya'an Tea Expo, providing visitors with a rich and diverse range of experiences and business opportunities on tea exhibitions, tea art displays, and sales and procurement, etc.
This year's event is themed "Mengding Mountain in China – The Origin of World Tea", showcasing the long-standing history of Ya'an tea culture. According to the inscription of "The Great Mengshan Mountain in the World" from the Qing Dynasty, in 53 B.C., a Ya'an resident named Wu Lizhen planted seven tea trees on Mengding Mountain. This is the earliest written record in Chinese history of artificial cultivation of tea and the historical evidence of the origin of Ya'an tea culture. In 2004, the 8th International Symposium on Tea Culture convened by the China International Tea Culture Institute declared that Ya'an Mengding Mountain is the birthplace of world tea culture.
Today, tea produced in Ya'an has been sold across China and to 33 countries worldwide, with an annual sales volume of approximately 100,000 tons. In 2022, the tea garden area in Ya'an reached one million mu, with tea production of 114,800 tons and a comprehensive output value of more than RMB 22 billion.
In 2022, Ya'an also established the Sichuan Yacha Holding Group Co., Ltd., which aims to promote the development of the local tea industry by building high-standard tea garden bases, upgrading modern production standards, building well-known local tea brands, and increasing market share.
The development of the tea industry has led to the prosperity of Ya'an's tea culture tourism, attracting visitors from home and abroad to pick tea, taste tea, watch tea art performances, and learn about tea-making skills. Among them, tea-making skills are the highlight of Ya'an tea culture. In November 2022, "Chinese Traditional Tea-making Skills and Related Customs" were listed on the UNESCO's Representative List of the Intangible Cultural Heritage of Humanity. The green tea making skill (traditional Mengshan tea making skill) and dark tea making skill (Nanlubian tea making skill) from Ya'an are both included in the list.
The 19th Mengding Mountain Tea Culture Tourism Festival will also launch a tea culture tourism route investigation activity, inviting guests to fully experience and appreciate the culture. It is hoped that it can be developed into a unique tea culture tourism route, attracting more domestic and foreign tourists to Ya'an and driving the development of local cultural tourism.
Source: Ya'an Municipal People's Government