The 2023 China-Yancheng (Tokyo) Economic and Trade Cooperation Exchange Conference Held in Japan
TOKYO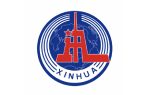 Xinhua News Agency
On August 8, the city of Yancheng in Jiangsu Province, China, held the 2023 China-Yancheng (Tokyo) Economic and Trade Cooperation Exchange Conference in Tokyo, Japan. The event attracted representatives from 100 well-known organizations, companies, and media outlets, including the JAPIT, Itochu Corporation, SMBC, and Nikkei, among others. The conference achieved positive results in terms of exchange and cooperation, leading to the successful negotiation and signing of a batch of projects.
"Yancheng has become a significant gateway for economic and trade cooperation between Jiangsu and Japan," stated Zhang Mingkang, Acting Mayor of the Yancheng Municipal People's Government. Numerous Japanese enterprises and institutions have engaged in a wide range of activities in Yancheng, including economic and trade investment and cultural exchanges, yielding remarkable development outcomes. In this new era, both sides are expected to deepen industrial interaction, explore green and low-carbon development, and engage in broader and higher-level economic and trade cooperation, marking a new chapter of collaboration.
Song Yaoming, the Economic and Commercial Minister of the Chinese Embassy in Japan, pointed out that the timing of Yancheng's hosting of the economic and trade cooperation exchange conference in Japan is opportune. The Chinese Embassy in Japan will facilitate deeper and mutually beneficial cooperation between friends from the Japanese economic and business sectors and Yancheng enterprises, sharing new opportunities for economic development.
Source: The Organizing Committee of China-Yancheng (Tokyo) Economic and Trade Cooperation Exchange Conference