The 2023 Head of Shanghai River Regatta Held along the Suzhou Creek
SHANGHAI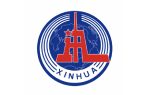 Xinhua News Agency
On September 16th, the 2023 Head of Shanghai River Regatta was held along the Suzhou Creek. This year marks the third edition of the Regatta, which has been expanded to include not only the university group and club group, but also the elite group and youth group, making the race more professional. The organizing committee invited famous Cambridge University Boat Club, Oxford Brookes University Boat Club, Australian National Rowing Team, as well as domestic strong teams with national team members.
Video: https://h.xinhuaxmt.com/vh512/share/11689641?d=134b308&channel=weixin
A total of nearly 700 atheletes from 51 teams in men's and women's eight, 10 quadruple sculls teams, and 14 single sculls rowers participated in the competition. In the elite group, the Cambridge University Boat Club and the Australian National Rowing Team won the men's eight and the women's eight respectively in the 4.2km pursuit. The Australian National Rowing Team also clinched the men's and women's championship titles in the elite group's 500m sprint, according to Shanghai Administration of Sports.
Thomas Lynch from Cambridge University Boat Club, said "Rowing is an ancient sport in the UK. Here in Shanghai, it feels very different. It's a new sport. All these boat clubs started only five or ten years ago, and everyone is so enthusiastic. I've been trying to learn as much Chinese as I can, so I could say 'thank you' to all my competitors."
The slogan of this Regatta is "Pull together, Forge ahead", as it invites rowers from all over the world to popularize the rowing culture on the mother river of Shanghai.
Kong Qingtao, leader of the rowing team at Shanghai Ocean University, said: "The level of rowing this year is relatively high. There are also teams of overseas universities, which offers a great platform for our exchanges. Our result in 4.2km pursuit is one minute faster than last year, and we were the champion last year. We only finished third this year, because other teams have made faster progress."
Shanghai has a history of rowing over a hundred years. In the future, the Head of Shanghai River Regatta will continue to promote Shanghai as a world-renowned sports city, and strengthen dialogues and exchanges between Shanghai and the world through rowing.
Source: Shanghai Administration of Sports