Automotive, Transport & Logistics
The 2nd Automotive Winter Testing Festival held in Heihe, Heilongjiang Province
HARBIN, China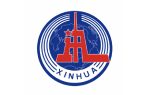 Xinhua News Agency
In recent days, the 2nd Automotive Winter Testing Festival was held in Heihe City, Northeast China's Heilongjiang Province.
Themed "passion, speed, and vitality", the Winter Testing Festival joined hands with the China Mass Production Car Performance Challenge (hereinafter referred to as CCPC), attracting more than 10 teams and nearly 30 brands, according to the Publicity Department of the CPC Heihe Municipal Committee.
A series of activities are held at the same time, aiming to attract tourists, investments and new opportunities to Heihe. These activities include the Heihe City Investment Promotion Conference and Signing Ceremony, the Crossing Heihe City Parade, the CCPC Heilongjiang Ice and Snow Competition, and the China Automobile Photographers Association Photo Exhibition.
As a national "Winter Testing Base" awarded by the China Association of Automobile Manufacturers (CAAM), Heihe shoulders more than 80 percent of the winter testing operations in China. The Winter Testing Festival strives to make full use of the snow and ice resources in the Heihe region, further facilitating the development of its winter testing industry. The festival will promote the test season through a variety of activities, integrating test, racing and sales for the deep integration and development of China's automotive industry.
The winter testing is becoming a trademark for Heihe, with the winter testing industry driving the development of the tourism industry, sports events, export trade and other industries in Heihe and Heilongjiang Province.
Source: Publicity Department of the CPC Heihe Municipal Committee