The 3rd Changsha International Construction Equipment Exhibition kicks off
CHANGSHA, China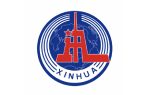 Xinhua News Agency
The 3rd Changsha International Construction Equipment Exhibition (CICEE) that will last four days kicked off on the morning of May 12 at the Changsha International Conference Center.
Themed "High-end, Intelligent, and Green — the New Generation of Construction Equipment", the Exhibition is of the largest-scale in the construction equipment industry in China after the country has turned its COVID-19 response policies, and also a grand event in the sector of construction equipment worldwide.
The Exhibition has brought together 35 construction equipment companies among the Global Top 50, as well as 1,500 exhibitors carrying with them more than 20,000 products, according to the Organizing Committee of CICEE. During the Exhibition, there will be a thorough display of new products, technologies and ideas in the sector of construction equipment, including 30+ new products first released globally by manufacturers of basic machines, 200+ new technologies first released, 1,000 new technologies and products released by supporting enterprises, as well as 120 innovative products and technologies launched worldwide.
As an exhibition with the solidest industrial foothold and the largest size in Hunan, the CICEE is a glittering showcase for Hunan. Over the years, Changsha has now grown into the largest construction equipment base in China. Home to the five giants including Sany, Zoomlion, Sunward, CRCHI and Sinoboom among the Global Top 50, Changsha delivers half of the construction equipment in China, alongside assuming an important role on the international stage.
Source: The Organizing Committee of CICEE