The 7th Shenyang Cheongsam Cultural Festival held in Shenyang, China
SHENYANG, China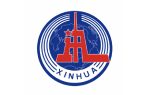 Xinhua News Agency
On August 18, the 7th Shenyang Cheongsam Cultural Festival opened with the theme of "the Charm of Cheongsam Encourages Innovation, Intelligence Inspires Beautiful Shenyang".
The opening ceremony witnessed the establishment of the "Shenyang Cheongsam Cultural Inheritance and Innovation Research Center", jointly built by the Shenyang Federation of Social Science Associations and the Luxun Academy of Fine Arts, and embraced its first group of nine resident enterprises, according to the Publicity Department of the CPC Shenyang Municipal Committee.
The 7th Cheongsam Cultural Festival revolved around the fusion of Cheongsam culture with digital innovation. It highlighted the significance of creative design in empowering the development of the cultural industry. The festival showcased the achievements of Shenyang's Cheongsam culture and industry in the context of cultural digitization, while also delving into future development prospects.
The 7th Shenyang Cheongsam Cultural Festival, spanning six days, took place from August 19 to August 22. Each evening at 19:00, the Cheongsam city show events were held in sequence at different locations: Joy City CD Pedestrian Street in Dadong District, Fangte Happy World in Shenbei New District, Laobei Market in Heping District, and Zhongjie Pedestrian Street in Shenhe District. Additionally, on August 22 and 23, the China Industrial Museum in Tiexi District hosted the Cheongsam Creative Design Exhibition and the Fifth China Custom Cheongsam Art Award.
The Shenyang Cheongsam Cultural Festival has positioned Shenyang as a beacon of cultural excellence, showcasing the city's international appeal through the fashionable medium of Cheongsam. This festival has been instrumental in driving the high-quality development of Shenyang's cultural sector and cultural industry, elevating the city's cultural soft power to new heights.
Source: Publicity Department of the CPC Shenyang Municipal Committee