The 8th Linqing China Bearing, Spare Parts and Special Equipment Exhibition & Bearing Industry Summit Forum Held in Linqing
LINQING, China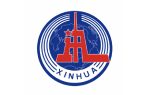 Xinhua News Agency
From April 8 to 10, 2023, the 8th Linqing China Bearing, Spare Parts and Special Equipment Exhibition & Bearing Industry Summit Forum was held in Linqing city, Shandong Province. Themed "Leading Intelligent Manufacture, Driven by Innovation", the forum attracted delegates from China Bearing Industry Association and renowned enterprises of the bearing industry and experts from research institutes to discuss and explore the new development path for Chinese bearing industry, according to the News Office of the People's Government of Linqing.
Known as "joints of industry", bearing is a core part indispensable in machinery equipment, widely applied in every field of national economy. As one of the five bearing industrial cluster districts in China, the bearing industry cluster of Linqing boasts the most complete and vibrant bearing industrial chain in China. Over 1,000 registered individual businesses engaged in bearing production and sales locate here, with more than 100,000 practitioners, producing products of over 5,000 models under 11 categories including category 0-9 and non-standard bearing. The products are exported to countries and regions including Europe, Southeast Asia, the Middle East and Latin America.
Zhou Yu, the council director of China Bearing Industry Association, pointed out, with Linqing as the core, the bearing industry of Liaocheng has been keeping growing and developing rapidly with high quality, a batch of backbone bearing enterprises have grown quickly. The Linqing bearing exhibition has been keeping growing in both scale and influence, making a prominent contribution for China's bearing industry to be bigger and stronger.
At the forum, the first secondary node of identification and resolution for the Industrial Internet of domestic bearing industry was released, which will further promote the integrated development of bearing industry and information at a broader range, in greater depth and on a higher level.
The exhibition was attended by 628 enterprises, with an exhibition area of over 30,000 square meters. As the renowned main engine manufacturers and purchasing agents and clients from all corners of China gathered in Linqing, the exhibition became a comprehensive industrial event integrating finished product bearing exhibition, spare parts at upstream and downstream, numerically controlled machinery tools, industrial robots and bearing digitization.
Source: The News Office of the People's Government of Linqing