The First Shandong Liaocheng (Shenxian County) Green Vegetable Expo Kicked Off
LIAOCHENG, China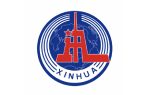 Xinhua News Agency
On the morning of April 26, the first Shandong Liaocheng (Shenxian County) Green Vegetable Expo was opened grandly. With a theme of "Green, Technology, Health and Sharing", the expo has highlighted the achievement transformation, promotion and application of agricultural science and technology, with an aim to fully show the evolution and achievements of Shenxian County's vegetable industry. The influence of Shenxian County keeps rising as the "No. 1 county of vegetable in China", while the brand awareness of "Shenxian County's vegetable" keeps growing.
As an important window to showcase the development of Shenxian County's agriculture, the expo has been renamed as the first Shandong Liaocheng (Shenxian County) Green Vegetable Expo with the approval from the People's Government of Shandong in 2023, after it was held for ten times. The rank and scale of the expo this year has been raised greatly, which is playing an increasingly important role in such aspects as the achievement transformation of agricultural science and technology, the demonstration of advanced production modes, the promotion of practical technologies, the trading of famous, quality, innovative and special products and the exchange and cooperation at home and abroad and is becoming an influential agricultural event in China, according to News Office of the People's Government of Shenxian County.
The expo this year consists of six segments such as "Digital Agriculture", "Intelligent E-commerce" and "Green Agricultural Capital", attended by 350-plus enterprises, showcasing more than 2,000 types of products of over 800 brands, which has set a new record in the scale of exhibition. In order to enhance the exhibition visiting experience to the largest extent, the expo organizer has elaborately set up the two exhibition areas of "indoor exhibition of selected products and outdoor comprehensive exhibition" and created the nation's first outdoor physical "exhibition hall" of practical agricultural facilities and greenhouses. Meanwhile, there would also be other activities such as the China (Shenxian County) Summit Forum on the High-quality Development of Green Vegetables, an e-commerce live-streaming competition, a promotion event of quality products exhibited by Western Shandong, a Special Gourmet Festival and a competition fair of muskmelons so that the visitors could have a wonderful experience from different perspectives.
In recent years, Shenxian County has always prioritized the development of agriculture and rural areas and fully promoted the rural revitalization along the modernization path of agricultural development with distinctive characteristics, large-scale development, driven by leading enterprises and supported by science and technology. As a result, it has become a national major county wheat seed production, a national demonstrative area of agricultural modernization, a national demonstrative area of ecology and a national demonstrative area for the quality and safety of exported food and agricultural products. There is an area of multiple cropping of melons and vegetables over 1 million mu (1 mu equals to 666.67 square meters) across the county, with an annual output of over 5.20 million tons. There are 300,000 solar greenhouses, 200,000 mu of small plastic greenhouses of different sizes, 100,000 mu of outdoor vegetables, and a cultivated area of 6.50 million square meters of edible mushrooms. It has been honored as the "No. 1 County of Vegetables in China" as it is ranked first nationwide for the total growing area and output of melons, vegetables and edible mushrooms.
Source: News Office of the People's Government of Shenxian County