The sixth "Chinese Farmers' Harvest Festival" main event was held in Wuhu, Anhui Province
WUHU, China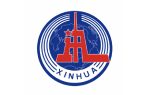 Xinhua News Agency
On September 23, the sixth "Chinese Farmers Harvest Festival" main event was held in Wanzhi District of Wuhu City, Anhui Province.
The theme of this year's Harvest Festival is "Celebrating the Harvest and Promoting Harmony", and the main event will include 10 series of activities such as a mass celebration of the harvest, the National Agricultural Science and Technology Equipment Achievement Exhibition and the Chinese Farming Culture Exhibition, rural food tasting, the Harvest Festival Autumn Consumption Season, and the Farmer's Sporting and Fitness Competition, according to Wuhu Media Center.
For the first time, a mascot named "Hehe&Meimei" was set up for this event. The mascot takes the three major staple grains "rice, wheat and corn" as its modeling elements.
In the "tasting harvest – countryside food tasting activities" 100 counties famous snacks fair, from all over the province, more than 150 Anhui cuisine on-site display of the city, so that visitors can enjoy the "Anhui good taste" food feast. Among them, only Wuhu to prepare 77 local specialties. Wuhu cuisine both the clear taste of the Jiangnan water town, along the fresh flavor of the river cuisine, the mellow taste of the farmhouse stove, as well as a variety of snacks of the local flavor.
Wuhu City has been known as "the hometown of fish and rice in the south of the Yangtze River", is one of the "four major rice markets", within the territory of the "Wuhu rice" "Nanling rice Wuhu rice" and "Nanling rice" have been awarded geographical indications for agricultural products. Wuhu is also the national wisdom of agriculture pioneer city. At present, the Wuhu rice planting area reaches 280,000 mu. By 2025, full coverage of 600,000 mu of technological rice planting area will be realized.
Source: Wuhu Media Center