"Till The End Of The Moon": A Chinese-style Xianxia drama that creates East Asian cultural echo with Dunhuang aesthetics
BEIJING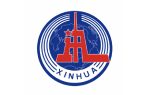 Xinhua News Agency
On April 6, "Till The End Of The Moon", a domestic Xianxia drama directed by Ju Jueliang and starring Luo Yunxi and Bai Lu, hit Chinese online video platform Youku with a first broadcasting market share of 22.76 percent, setting a record for first-day and single-day viewing of fantasy TV series since 2020.
Xianxia is a genre of Chinese fantasy that draws heavily from Chinese mythology, influenced by philosophies such as Taoism, Chan Buddhism, Chinese martial arts, traditional Chinese medicine, Chinese folk religion, and Chinese alchemy.
The Xianxia drama has also made a splash in Japan. China's unique drama category, which focuses on audio-visual sensory feast and love reincarnation legend, has always occupied a stable share in the content consumption market in Japan. However, the aesthetic fatigue brought by the plain style of Xianxia drama with over simplified design has also been under criticism.
The art design of "Till The End Of The Moon" is fully based on Dunhuang culture in west China's Gansu Province. The costume team spent five months in Dunhuang collecting design inspiration.
"We specially referenced the flying Apsaras of Dunhuang, the mural patterns of Mogao Grottoes, the fantastic and rich colors of Danxia and Yadan landscapes, and also integrated accessories from the Western Regions of the Silk Road," said costume design director Huang Wei.
The introduction of Dunhuang's core aesthetic design not only creates a beautiful, elegant, primitive, fresh and divine realm, but also inspires the resonance of Dunhuang culture in the East Asian cultural circle.
Nobuya Sato, a visiting researcher at the Shirakawa Shizuka Institute of East Asian Characters and Culture at Ritsumeikan University, said that "Till The End Of The Moon", with its strong Dunhuang and Buddhist elements, deserved high ratings.
Buddhist art once flourished in Dunhuang, a key city along the ancient Silk Road. The spread of Buddhism to the east gave China and Japan a similar cultural background. In Dunhuang frescoes, there are buildings that resemble the style of Horyuji Temple in Japan. In the early 20th century, a large number of cultural relics in the Sutra Cave were lost overseas, attracting the attention of scholars from Japan, South Korea and other countries.
In 1958, Chang Shuhong, then director of Dunhuang Cultural Relics Research Institute (predecessor of Dunhuang Academy), took a large number of copies of Dunhuang frescoes to Japan for exhibition, which caused a sensation. Hirayama Ikuo, a painter and former honorary president of Japan-China Friendship Association, came to Dunhuang dozens of times in his life to set up foundations for Dunhuang, donate protection equipment and train talents. Exhibitions in his name have been held many times in Dunhuang Mogao Grottoes.
Experts from Tokyo Research Institute for Cultural Properties and other Japanese institutions have strengthened cooperation with Dunhuang Academy in scientific and technological fields such as environmental monitoring and digitalization of cultural relics. In 2021, Dunhuang was elected as the "Cultural Capital of East Asia", and many Japanese learned about Dunhuang through documentaries and visits to China.
"Till The End Of The Moon" immediately won unanimous praise from Japanese audiences upon its broadcasting.
"I like the clothing styling very much, which makes people fall in love at first sight!" "It's hard to resist its charm!" "It's a little scared, but I really want to see it." "The texture of clothes is very good." "It's worth watching!" "I can't understand it without Japanese subtitles, but I still want to watch it." Many Japanese drama fans lavished their love for the drama.
"Purple Butterfly", a Japanese lover of Chinese IP translation circle, said that the overall design has added modern aesthetics on traditional colors, with exquisite clothing and luxurious accessories. Besides, the actors have changed many sets of clothes.
"Till The End Of The Moon" draws lessons from mural composition, and different images of costumes have distinctive features and different expressions, which are awe-inspiring and inviolable. Many drama fans affectionately call the leading actor Luo Yunxi Luo Yang and Leo Yang. (Yang is a Japanese honorific name for gods, elders, superiors, etc.)
Combing Dunhuang aesthetics and Xianxia story, "Till The End Of The Moon" is not only an innovative practice of the brilliant traditional Chinese culture, but also injects new vitality to world-class cultural heritage. It also evokes the resonance of Dunhuang culture in the whole East Asian circle and becomes a strong carrier for Chinese culture to go global.
Source: Youku