Urban park opens to mark 15th anniversary of the Sino-Singapore Tianjin Eco-city
TIANJIN, China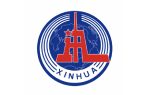 Xinhua News Agency
On September 28, to mark the 15th anniversary of the development of the Sino-Singapore Tianjin Eco-City, the Sino-Singapore Friendship Garden was officially opened as a symbol of the good ties between the two countries.
Located in the central area of the eco-city, the garden has a total area of 417,000 square meters and a length of about 1.9 kilometers from east to west. It is the largest urban park integrating ecological protection, cultural activities and leisure and recreation facilities in the eco-city area, according to China-Singapore Tianjin Eco-City Administrative Committee.
There are eight functional divisions in Sino-Singapore Friendship Garden, including a waterfront trail, a reading square, a water garden, a skywalk corridor, a tree array square, a water stage, a public lawn and a children's playground.
The park has a water area of more than 13,000 square meters, and the wetland forest in the middle of the garden covers about 11,000 square meters. Through the wetland forest, one can reach the water garden, which is an artificial lake with a water area of 2,800 square meters.
In order to make full use of the natural landscape of the previous river, the designers have created a variety of open spaces along the river, such as riverside fitness trails, waterfront plank roads and platforms to play with water. Visitors can enjoy the blue sky and green forests and water of the eco-city while enjoying leisure and fitness facilities.
In addition, the garden has a rich and diverse land landscape, such as the tree array square, the dry fountain square, the public lawn for large-scale outdoor activities, and the children's play area.
"Making the environment sustainable" is another feature of the garden.
The construction concept of "sponge city" runs through the design of the whole garden, and low-impact development facilities such as permeable ground pavement and sunken green space are set up to collect and purify rainwater in a bid to improve the ecological environment and increase the diversity of animals and plants.
Up to now, a total of 40 urban parks have been planned or built in the eco-city, with a regional green area of 11 million square meters, and the green coverage rate of the built-up area exceeds 50 percent.
Source: China-Singapore Tianjin Eco-City Administrative Committee