World Estuarine Cities Conference for Cooperation and Development Opened in Dongying, Shandong
DONGYING, China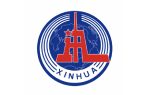 Xinhua News Agency
The World Estuarine Cities Conference for Cooperation and Development, hosted by the Shandong Provincial People's Government, the Chinese People's Association for Friendship with Foreign Countries, the Yellow River Conservancy Commission of the Ministry of Water Resources and the United Nations Environment Programme, opened in Dongying, Shandong on November 10. The Forum on High-Quality Development of World Estuarine Cities coincided with the conference. (Video: http://shandong.chinadaily.com.cn/2022-11/09/c_829649.htm)
The conference, themed "Embrace the Sea for a Shared Future", was to build a platform for high-level opening-up and international cooperation, aiming to help estuarine cities around the world learn from each other about best practices in ecological protection and high-quality development, and pool strength for building a community with shared future for mankind, according to the Information Office of Dongying Municipal People's Government.
At the opening ceremony, the conference released two important research results — the Report on the Development of World Estuarine Cities 2022, and the Book Series Theoretical and Practical Studies on Ecological Protection and High-Quality Development of the Yellow River Basin in Shandong; introduced three international cooperation projects — the International Friendship Parks, the International Migratory Birds Protection Action Plan, and the International Youth Camp of the Yellow River Culture; announced the Dongying Initiative on Cooperation and Development of World Estuarine Cities; and launched the World Estuarine Cities Partnership.
At the Forum on High-Quality Development of World Estuarine Cities, with a theme of exploring high-quality development path of estuarine cities, five experts were invited to give presentations on five topics, including value realization of ecological products in estuarine cities, sustainable economic development, land and marine coordination for high-quality development of marine economy, research on the development of estuarine cities, and ecological protection and water resources. They shared their ideas about how to implement the concept of green, low-carbon and high-quality development and promote the coordinated development of the ecological economy of estuarine cities. They also provided their insights into and solutions to global environmental and energy issues and the ecological protection and high-quality development of estuarine cities.
Source: The Information Office of Dongying Municipal People's Government