Xilingol League Held a Campaign for Launching the Hunshandake Desertification Control Key Project in the Fall of 2023 and Voluntary Activities of All Sectors of Society
XILINGOL LEAGUE, China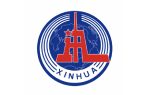 Xinhua News Agency
On October 26, Xilingol League held a campaign for launching the Hunshandake desertification control key project in the fall of 2023 and voluntary activities of all sectors of society in Zhenglan Banner, in which over 400 representatives from all sectors of society participated and the local banners (counties, cities and prefectures) also started their local campaigns for desertification control at the same time.
Among the four major sandy areas in China, Hunshandake is located closest to the capital Beijing, with a large and widely distributed area of sandy lands. In the Xilingol League, the sandy lands of Hunshandake cover an area of 52.942 million mu, which is a major zone in the desertification control of Hunshandake.
In recent years, Xilingol League has been resolutely giving top priority to environmental protection, focusing on combating desertification in the sandy area of Hunshandake, and unremittingly promoting the prevention and control of desertification, according to the Publicity Department of the CPC Xilingol League Committee. Based on key projects such as the control of sources of sand and dust storms in the Beijing-Tianjin region, and the comprehensive treatment of sandy grasslands in the east of Inner Mongolia, Xilingol League has fulfilled the ecological conservation of forests and grasslands of 23.12 million mu cumulatively and has improved the forest coverage from 7.2% in 2012 to 7.6% in 2022, and the average grassland vegetation coverage from 43.52% in 2001-2011 to 45.14% in 2012-2022; the area of sandy lands has been reduced by a total of 2.31 million mu, and that of shifting and semi-fixed sandy lands has been decreased by 4.47 million mu, to achieve the goals of successive "double growth" of forest and grassland vegetation coverage and "double reduction" in the area of sandy lands and the degree of desertification.
In 2023, Xilingol League has planned for the comprehensive treatment of sandy lands of 31.99 million mu, striving to cover an area of 11.2 million mu or over 35% of the total workload before 2025, reach an area of 28.79 million mu or over 90% of the total workload before 2028, and achieve the goal of treatment in 2030. Xilingol League will take the launch as an opportunity, to tackle desertification in the sandy area of Hunshandake by taking scientific measures and making sustained and long-term efforts.
Source: Publicity Department of the CPC Xilingol League Committee