Yili Group Calls for Global Efforts to Promote High-Quality Development across the Value Chain at the opening ceremony of the WDIC
HOHHOT, China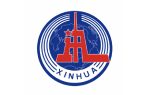 Xinhua News Agency
On the morning of August 5, the opening ceremony of the first World Dairy Industry Conference (WDIC) was held in Hohhot, the capital of the Inner Mongolia Autonomous Region in north China. Jointly organized by the Hohhot municipal government and Yili Group, together with other parties, the conference convenes industrial stakeholders from all over the world to exchange views on green and sustainable development of the global dairy industry.
At the opening ceremony, the city of Hohhot was awarded the titles of "The Dairy Breeding Capital of China" and "The Dairy Science and Technology Capital of the World".
Besides, the successful launch of the National Center of Technology Innovation for Dairy marks another milestone in the high-quality development of China's dairy industry. As one of the most important partners of the project and its first member institute, Yili has been working on all fronts to facilitate the establishment of the Center since 2019.
At the opening ceremony, Mr. Pan Gang, Chairman and President of Yili Group, said that the global dairy industry is entering a new chapter of growth. Emphasizing the role of "cooperation, innovation, digitalization and green development" as the four pillars of high-quality development, he highlighted the need for the industry to accelerate the establishment of a resilient industrial chain.
To help do so, the Asian dairy giant has developed its Yili Ecosystem Mechanism, which targets technical and financial issues faced by the industry by providing its partners with multi-dimensional support that covers technical services, financial support and other areas. By the end of July 2023, Yili had assisted about 12,000 pasture partners in raising over 130 billion Chinese yuan (approximately US$18.13 billion) of funds to strengthen the value chain extending from pastures to end products.
At the WDIC, the industry's cutting-edge innovations and achievements took center stage. Through key technology R&D across the upstream, midstream and downstream segments, Yili has built a global innovation network and led the industry in promoting the digital transformation of the whole industry chain. Featured at the conference, the Yili Global Dairy Intelligent Manufacturing Industrial Park has set a high benchmark for the industry in terms of smart manufacturing and digital transformation.
As a trailblazer of green development, Yili also boasts the industry's most complete carbon inventory database, with solid carbon inventory records compiled in the past 13 consecutive years. Having achieved peak carbon emissions in 2012, the Group has pledged to reach carbon neutrality throughout its entire industry chain by 2050.
In the future, Yili will continue its efforts aimed at bringing together global resources, intensifying technological innovation, accelerating digital transformation and building a sustainable ecosystem, in a bid to realize its dream of "World Integrally Sharing Health".
Source: Yili Group