Yili Wins 2023 Odyssey Award for "Best Corporate Sustainability Film" in Cambridge
CAMBRIDGE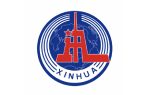 Xinhua News Agency
"Passion for a Sustainable Future", a short film co-produced by Yili Group and The Economist Group in the UK, was recognized as the "Best Corporate Sustainability Film" at Odyssey 2023 in Cambridge, an acknowledgment of the Asian dairy giant's commitment to global sustainability.
Now in its 3rd edition, the Odyssey film festival celebrates "Global Sustainability" as its main theme this year, in response to the United Nations' 17 Sustainable Development Goals (SDGs).
Integrating sustainability into its corporate culture, Yili upholds a development philosophy that underscores the importance of green development, win-win cooperation and shared prosperity.
As early as in 2007, Yili took the lead in putting forward "green leadership" in 2007, which was upgraded later as the "green industry chain" strategy in 2009. The strategy stipulates that Yili should work with its suppliers to reduce carbon emissions across the value chain in standard formulation, platform building and talent cultivation.
In 2010, Yili took the lead in China's food sector in launching a corporate carbon inventory assessment. After 13 years of efforts, Yili has realized green production throughout the life cycle of its products, and has established a comprehensive data accounting system for energy and environmental protection. In addition to building the first "Net-zero carbon factory" in China's food industry, Yili also launched China's first net-zero product series, covering milk, yogurt, organic milk powder and ice cream. The company also pioneered in China's food sector as one of the first companies to unveil its carbon reduction goal and commitment to achieving carbon neutrality by 2050 across the industry chain.
Adhering to the principles of altruism and creating long-term positive impact, Yili pools various resources to establish a global health ecosystem and promote shared prosperity, in the process of generating business value and social value.
In 2021, Yili came up with the "New Vision for Value Creation", aiming to create value for key stakeholders including business partners, consumers, employees and society. Under this strategy, Yili has launched the Net-Zero Carbon Alliance, and put in place a comprehensive employee care system. Besides, it also helped millions of dairy farmers and herdsmen shake off poverty, and launched public welfare programs such as "Yili's Ark", "Yili Nutrition 2030" and "Yili Homeland Initiative" to give back to society on a long-term basis.
The company has also joined forces with the world's leading organizations to address climate change, biodiversity conservation, and economic recovery. Yili is China's first enterprise to sign the Business and Biodiversity Pledge of the Conference of Parties (COP) to the Convention on Biological Diversity, the first to commit to and be approved to join the UN Water Action Agenda, and the sole dairy partner of the COP to be invited to the second session of the COP15 to the Convention on Biological Diversity.
With its dream of "World Integrally Sharing Health", Yili has also been expanding its ESG footprint across the continents. For instance, Yili has engaged in conserving salmon species in New Zealand and joined hands with the Coral Reef Ecological Restoration Project in Indonesia. Yili has also provided financial support to Indonesian local SMEs for economic recovery and set up scholarships in Europe to encourage young talents in nutrition R&D.
This year, with its outstanding performance in the ESG field, Yili Group has achieved an A-level MSCI ESG rating, placing it at the top among A-share-listed dairy companies. Following its "New Vision for Value Creation", Yili is dedicated to uniting all forces to create value and contribute to the UN SDGs in the future.
Source: Yili Group