Tokyo cherry blossoms in full bloom, matching 2nd earliest record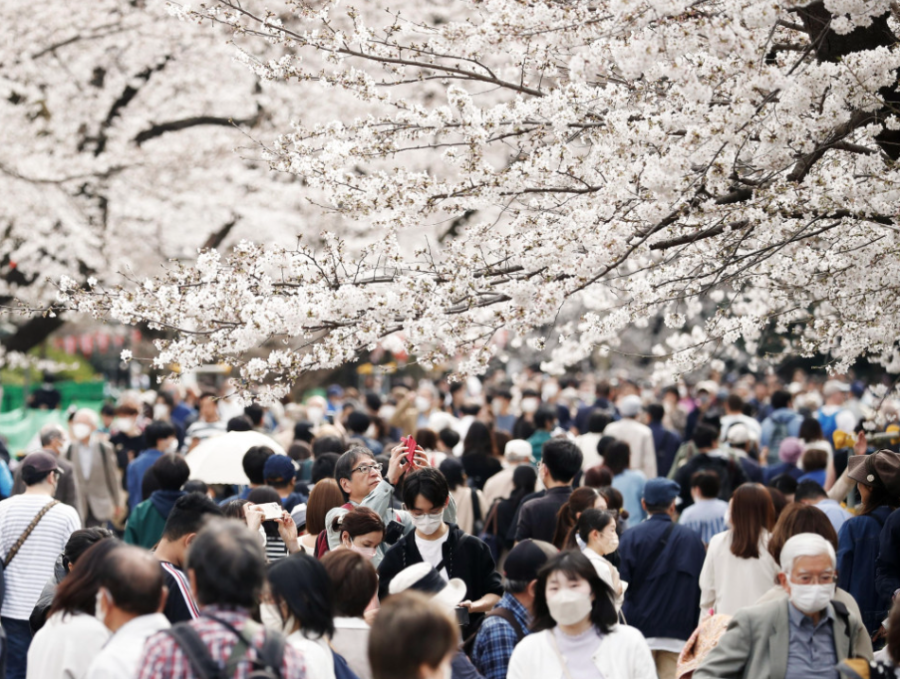 Cherry blossoms were in full bloom on Wednesday March 22nd 2023 in central Tokyo, matching 2013, 2020 and 2021 to become the second-earliest day in the year for the seasonal phenomena to occur since records began, the Japan Meteorological Agency said.
More than 80 percent of the flowers on a "Somei Yoshino" tree at Yasukuni Shrine, used by the agency as a yardstick to measure the annual event, were in bloom, fulfilling the full-bloom criteria nine days earlier than average and five days earlier than in 2022.
The agency believes the trees' flowering in the capital was accelerated by temperatures having risen to around 20 degrees on several occasions since they began blooming Tuesday last week.
The trees in Tokyo were flowering at the earliest time since observations began in 1953, matching records seen in 2020 and 2021.
Cherry trees across Japan are blooming earlier than usual this year, the agency said, with similar scenes in cities such as Fukuoka, Osaka and Nagoya.
For the first time in three years, parks administered by the Tokyo metropolitan government, such as Ueno Park, have allowed people to gather for parties involving food and drinks during the cherry blossom season.
The Tokyo government had advised people to refrain from holding cherry blossom-viewing parties at parks and public spaces in the wake of the coronavirus pandemic.
(Kyodo)