Automotive, Transport & Logistics
$1 Rare Lamborghini Auction – Set to Break Records
Gold Coast, Queensland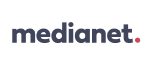 Medianet
In a massive weekend of Classic and Collectible car auctions an extremely rare Lamborghini Aventador SVJ Roadster found in a mancave in Sydney has been selected as the headline lot by Lloyds Auctions in Australia and they started the bidding at $1.
The vehicle is finished in gun metal grey with the naturally aspirated V12 engine that reaches 100 km/h in just 2.8 seconds, and has a top speed of 350 km/h.
The Lamborghini is limited to 800 examples worldwide, the SVJ roadster being the most iconic form of the Aventador family, with only 920 kilometres from new.
"Not only has this iconic vehicle broken records in speed and acceleration we expected it to also break sales records perhaps even a record for the most expensive Lamborghini Aventador ever sold," said Mr. Lee Hames, Chief Operations Officer for Lloyds Auctions.
"A Lamborghini of the similar make and model sold through Fusion Motor Los Angeles last year for $874,950 USD, however bids on the Australian car are already reaching over $1.3 million on our Lloyds auction site and it is unreserved with one week to go," continued Mr. Hames.
In an article written by Auto Revolution ( https://www.autoevolution.com/news/this-2020-lamborghini-aventador-svj-roadster-costs-875k-and-it-s-easy-to-understand-why-173895.html ), it was stated that people believe the SVJ Roadster is the best Lamborghini ever made.
The Lamborghini is a part of the UnReil classic car collection, a group of over 50 of the rarest, and desirable cars in a single vendor collection, the most impressive seen on the market in years.
"This collection is worth tens of millions of dollars and has been hidden away, but now it's time for the next custodians to prepare to take ownership of one or more of these important cars," said Mr. Hames.
The collection reflects the history of the current custodian's motor vehicle journey starting with his first car, a $100 Ford Prefect through to rare Aussie Classics, and desirable V8 Bathurst race cars. It features some of the rarest Fords and Holdens in existence and ends with, the highly desirable Lamborghini Aventador.
The UnReil Collection will go under the hammer with 400 other Classic cars via a series of live and simulcast auctions this weekend Saturday the 28th and Sunday 29th January.
You can view the entire UnReil collection here( https://www.lloydsonline.com.au/AuctionLots.aspx?smode=0&aid=36588&_ga=2.81345431.1655172807.1670796131-660525747.1665125978 )
Images can be found here ( https://lloydsauctions-my.sharepoint.com/personal/taylahg_lloydsauctions_com_au/_layouts/15/onedrive.aspx?id=%2Fpersonal%2Ftaylahg%5Flloydsauctions%5Fcom%5Fau%2FDocuments%2FLamborghini%20Aventador%20Images&ga=1 )
Video footage is available here ( https://www.youtube.com/supported_browsers?next_url=https%3A%2F%2Fwww.youtube.com%2Fwatch%3Fv%3DIPWEHQ1W37M&feature=youtu.be )
SOURCE: Lloyds Auctioneers and Valuers