BOTEJYU Group and Viva Communications Inc. of Philippines Conclude Basic Agreement Aiming for Global Expansion
OSAKA, Japan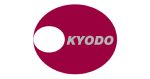 Kyodo News
– BOTEJYU Group to Accelerate Activities to Convey Japanese Food Culture to North America, Middle East, and Rest of World –
BOTEJYU Group (hereinafter referred to as "the Company") of Osaka, Japan, which operates the "BOTEJYU (R)" restaurant chain, has concluded a basic agreement with Viva Communications Inc. (hereinafter referred to as the "Viva Group") of Manila, the Philippines, one of the largest entertainment and media conglomerates in the Southeast Asian country, to further promote their strategic global expansion efforts.
Logos of BOTEJYU Group and Viva Communications Inc.: https://kyodonewsprwire.jp/prwfile/release/M107469/202301262399/_prw_PI2fl_T3GTkYfL.jpg
For more than 77 years, the BOTEJYU Group has continued to take on challenges and grow while preserving the traditional Japanese food culture rooted in local society. The Company has also continued introducing delicious Japanese food in casual settings by mainly expanding restaurants in Japan and Asian countries.
In particular, the Company operates 64 stores in the Philippines (as of January 2023), making great efforts to open 100 stores by the end of 2023 and, together with about 1,000 local employees, continue to offer "ORIGINAL + GENUINE + TRADITIONAL" Japanese food at the best price in the market.
Under the agreement with the Viva Group, which conducts its business in a wide range of fields, BOTEJYU Group will be allowed to expand business further in Southeast Asia, mainly in the Philippines. This will also encourage and promote further global expansion to convey Japan's authentic and traditional taste across North America, the Middle East, and elsewhere in the world.
The agreement will provide the Company with the knowledge of the Viva Group, which has demonstrated success in operations worldwide, and will certainly accelerate further development. In addition, the Company will make every effort to contribute to the further expansion of Japanese food culture in the future.
Background of the agreement: https://kyodonewsprwire.jp/attach/202301262399-O1-mndTk50C.pdf
About BOTEJYU Group
Corporate slogan:
Japanese Cuisine to the Future
TASTE OF PASSION
Born in 1946 as a restaurant specializing in OKONOMIYAKI, BOTEJYU (R) now runs 126 shops worldwide (as of January 2023). MODERNYAKI and mayonnaise toppings, originated by BOTEJYU (R), have become established as Japan's proud "flour-based culture." Today, not only grilled food such as OKONOMIYAKI, but also traditional Japanese foods and local specialties like "UDON / RAMEN" noodles and rice bowls are offered to everyone both domestically and internationally. The Company will continue to cherish the feelings and history of each region and continue its activities to convey Japanese food culture to the world.
Headquarters address:
2F/3F BOTEJYU Group Bldg., 2-1-11 Kishinosato-Higashi, Nishinari-ku, Osaka 557-0042, Japan
President & CEO: Hideto KURITA
Official website: https://www.botejyu.co.jp/
Twitter: https://twitter.com/botejyu_groupjp
Facebook: https://www.facebook.com/botejyu.japan/
About Viva Communications Inc.
Viva Communications Inc. is a media and entertainment company founded in 1981 by current chairman Vicente del Rosario, Jr. Its business fields are diverse, including film production, music production, distribution of international film products, and talent agency (actors, singers, fashion models, newscasters, etc.), video distribution, concert and event organization, cable television program production, and food and restaurant services.
Headquarters address:
2903A East Tower, Philippine Stock Exchange Center, Exchange Road, Ortigas Center, Pasig City, Philippines
Chairman & CEO: Vicente del Rosario, Jr.
Official website: https://viva.com.ph/
Facebook: https://www.facebook.com/Botejyuph/
Source: BOTEJYU Group H.D Co., Ltd.