Distiller Hamada Syuzou to Launch "SASSHU Gin Premium Craft Spirits" in July, Featuring Amazing Harmony between Japanese Botanical Ingredients and "Koji" Mold
ICHIKIKUSHIKINO, Japan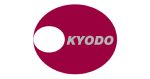 Kyodo News
– Introducing Premium Craft Gin Based on Sweet Potato-derived "Shochu" Distilled Spirits to Growing Global Gin Market –
Hamada Syuzou Co., Ltd. headquartered in Ichikikushikino City, Kagoshima Prefecture, southwestern Japan, is set to ship "SASSHU Gin Premium Craft Spirits" to Asia (starting in mainland China, Taiwan, Hong Kong, and Singapore), Europe (starting in the UK and France) and the United States from early July 2023 and onwards to target the growing global gin market.
Image:
https://cdn.kyodonewsprwire.jp/prwfile/release/M104785/202305155622/_prw_PI2fl_65H2LZXH.jpg?_ga=2.41694882.1017142209.1684112947-646424222.1615447594
The global gin market has been growing in recent years. Estimates project the market to reach USD14 billion by 2021 and grow at a CAGR of about 7%, forecasting continuation of the worldwide growth trend further into the future. Craft gin, in particular, has been gaining popularity for its special preferences in ingredients, manufacturing methods, production areas, and other factors. Among them is the high-quality, value-added "premium craft gin" that is highly sought after. Following this trend, Japanese craft gin — the specialty made with botanical ingredients unique to the country such as "yuzu" citrus, "sansho" (Japanese pepper), green tea, and "sakura" (cherry) leaves — has steadily been making a name for itself, resulting in rising exports.
In response to this fast-growing market, the company has developed a new type of craft gin utilizing its core product, "honkaku (authentic) shochu," Japan's traditional distilled liquor whose traditions and techniques have been carefully protected and refined since the company was established in 1868. The indispensable ingredient in shochu making is mold called "koji," which makes "imo" (sweet potato)-based shochu fruitier and more flavorful. Shochu crafted in such a fashion is delicately harmonized with Japanese botanicals into a quality level that broadens the possibilities of cocktail making. This is a new type of Japan-originated premium craft spirits that is going to surprise the world of bartenders, mixologists and spirits fans, who are always in search of inspiration. Experience Japanese and Kagoshima quality in its aroma and flavor from the moment of sipping the gin all the way to the finish.
Pure Fruitiness and Koji Mold-borne "Umami" Taste: The Secrets in the Making
With the honkaku imo shochu as the base spirits, two types of manufacturing methods are employed to create unprocessed liquor to maximize the characteristics of the botanicals. The ingredients are perfectly blended in exquisite balance. Some of the unique botanicals are added as an accent on top of typical choices. These range from sour pomelo, a specialty of Ichikikushikino City, to local ingredients such as sakura chips and "yomogi" (mugwort). The flavor starts with a savor of woodiness derived from juniper berry, then comes freshness from citrus fruit followed by a sweet and plump aftertaste from the aforementioned Japanese ingredients. With a classic taste that still engraves Japanese elegance into every sip, this premium Japanese craft gin effortlessly distinguishes itself. Recommended for martinis, negronis, or any other gin-based cocktails with a twist.
SASSHU Gin Premium Craft Spirits brand site:
https://www.hamadasyuzou.co.jp/global/en/sasshu_gin/
Product overview
– Product name: SASSHU Gin Premium Craft Spirits
– Category: Spirits (Gin)
– ABV: 45%
– Volume: 700 mL
– Raw ingredients: Honkaku imo shochu (base spirits), juniper berry, sour pomelo (local citrus), "shikuwasa" (citrus fruit), rose petal, sakura chips, yomogi (mugwort), "biwa" (loquat) leaves, and seven other botanicals
– Export destinations: Asia, Europe, USA, etc.
– Export launch: Early July 2023
Naming and bottle design:
"SASSHU Gin Premium Craft Spirits"
https://kyodonewsprwire.jp/attach/202305155622-O1-6SJH1Sq4.pdf
About the distillery
https://www.hamadasyuzou.co.jp/global/en/
https://www.hamadasyuzou.co.jp/en/business
FSSC 22000 Certified
https://www.hamadasyuzou.co.jp/en/denzouin
What is the SHOCHU?
https://www.youtube.com/watch?v=2d57lQw70W4
Source: Hamada Syuzou Co., Ltd.