For Realizing Vision of ZERO Cerebro-Cardiovascular Events, OMRON Healthcare Sponsors First Annual Meeting of AF Screen International Collaboration
KYOTO, Japan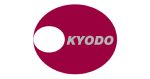 Kyodo News
OMRON Healthcare Co., Ltd. (hereinafter referred to as the Company) based in Muko, Kyoto Prefecture, has announced the official sponsorship of the first annual meeting of the AF Screen International Collaboration, a collaborative group that was established to promote discussion and research about screening for unknown or under-treated atrial fibrillation (AF) as a way to reduce stroke and death.
Logo: https://kyodonewsprwire.jp/img/202308248436-O1-HVvY7227
A World Health Organization (WHO) report shows that the global leading cause of death is heart disease, followed by stroke. The number of cerebrovascular and cardiovascular diseases continues to rise due to the accelerating aging of the population and lifestyle changes caused by economic growth. As the Company believes the early detection of AF is a key to solve these health-related challenges, it has dedicated to communicating the importance of blood pressure control by using a home blood pressure monitor with a wider audience. In 2020, "Complete (TM)," an upper-arm blood pressure monitor with built-in ECG technology, was released and at the same time, the Company launched a couple of initiatives by using home ECG monitors for detecting AF at an early stage. In addition, the OMRON Academy, a learning program for healthcare professionals, has been actively implemented to raise awareness of the disease.
The AF Screen International Collaboration is a research group that consists of more than 200 members from 40 countries led by globally notable professionals such as Professor Ben Freedman of the University of Sydney. It has committed to disease awareness activities aimed at early detection of AF, and the advocacy for implementation of AF screening programs, tailored to the medical systems of individual countries.
The Company sponsored the first annual meeting of the AF Screen International Collaboration, and during the meeting, physicians presented the latest findings in early detection of AF as well as the risk of developing AF in hypertensive patients and agreed to jointly conduct future disease awareness activities.
For realizing the vision of Going for ZERO, achieving zero cerebro-cardiovascular events, the Company has committed to supporting a better hypertension treatment and early detection of AF in collaboration with healthcare professionals and researchers.
– Annual meeting of AF Screen International Collaboration
Date: Thursday, August 24, 2023 (CEST)
Venue: Hilton Amsterdam Airport Schiphol
*The AF screening conference is organized on behalf of the AF Screen International Collaboration by the Translational Medicine Academy (TMA), a non-profit foundation based in Switzerland ( www.tmacademy.org )
Organizer: Prof. Ben Freedman
Director External Affairs at the Heart Research Institute, Charles Perkins Centre and Group Leader of the Heart Rhythm and Stroke Prevention Group. Professor of Cardiology at the University of Sydney and former head of the Department of Cardiology, Concord Hospital.
Program:
– Early AF detection and outcomes other than stroke
– AF-SCREEN Year in review
– Hypertension and AF
– Combined Hypertension + AF White paper
– UPDATE on continuing screening RCTs and IP
Source: OMRON Healthcare Co., Ltd.