Automotive, Transport & Logistics
Heineken(R) 0.0 welcomes Daniel Ricciardo back to Melbourne with one-of-a-kind Reko Rennie collaboration
SYDNEY, Apr.6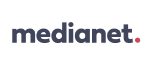 Medianet
Fans can own the exclusive item by participating in an online auction, with all proceeds going towards Australian Red Cross' QLD & NSW Floods appeal
With the Formula 1(R) Heineken(R) Australian Grand Prix 2022 set to roar into Melbourne, in partnership with Heineken(R) 0.0, renowned Melbourne artist, Reko Rennie, has produced a one-of-a-kind, specially designed racing style helmet which has been unveiled by eight-time F1(R) Grand Prix Winner and McLaren F1(R) racing driver, Daniel Ricciardo.
To commemorate the occasion, Daniel unveiled the competition helmet, which features custom made artwork inspired by the iconic Yarra River, while celebrating the vibrancy and inclusivity of Melbourne.
Daniel commented: "It's been more than two years since I've been on Australian soil for my home race. It feels quite surreal to finally be in Melbourne again, I'm incredibly excited to get back on the track at Albert Park and give Aussie fans a weekend well worth the wait. To be able to mark the occasion in this way with Heineken(R) 0.0 and Reko, a very talented artist, is a gesture I truly appreciate. I'm sure many will love the striking design he's created for the helmet and will be keen to bid on the special item for a worthy cause."
The design by Reko Rennie is part of works commissioned by Heineken(R) 0.0 for the F1(R), which can be seen across the F1(R) track and multiple locations across Melbourne.
Reko commented: "My home-town of Melbourne was my inspiration for the artwork featured on the helmet. The use of blue and green honours Birrarung (the Yarra River), which holds enormous cultural significance to the original inhabitants and owners of Naarm (Melbourne). The eye-catching colours result in an urban camouflage pattern that celebrates my Aboriginal culture and identity."
Signed by both Daniel and Reko, the helmet is being auctioned off to enable Australian Red Cross to provide humanitarian support to people and communities in Queensland and New South Wales affected by the 2022 floods. Fans can participate in the auction online via https://airauctioneer.com/heineken-au
For more information or interview opportunities with Reko Rennie contact:
Sarah Keldie Saatchi & Saatchi
sarah.keldie@saatchi.com.au
+61-439-827-161
Elizabeth Bold Lion
Elizabeth.Bold@lionco.com
+61-421-765-446
Notes to the Editor:
Images and video footage of Daniel and Reko unveiling the helmet can be downloaded here https://drive.google.com/drive/folders/1hPMaunHZuTK9En5UehnKgqCQKVhZa5Aw
and images of the helmet can be found here https://lion.box.com/s/jzx5lmydv6nmh30x3myqmbqdjqtb9pun
SOURCE: Heineken(R)