Automotive, Transport & Logistics
Ireland's Minister of State for Transport and Ambassador of Ireland to Japan Visit Nippon Express Group Building
TOKYO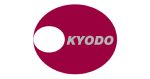 Kyodo News
NIPPON EXPRESS HOLDINGS, INC., welcomed Mr. Jack Chambers, Minister of State at the Department of Transport, Mr. Damien Cole, Ambassador of Ireland to Japan, and three other dignitaries from Ireland agencies including IDA Ireland to the Nippon Express Group Building on March 14.
Logo: https://kyodonewsprwire.jp/img/202303224136-O1-T4wLw41V
Second from left: Mr. Damien Cole; second from right: Mr. Jack Chambers
https://kyodonewsprwire.jp/prwfile/release/M103866/202303224136/_prw_PI2fl_M3NA685R.jpg
The Nippon Express Group established Nippon Express (Ireland) Ltd. in March 1992 as a local subsidiary in Ireland that, over the subsequent thirty years, has developed a variety of businesses — including air and ocean cargo forwarding, warehousing, and overseas removals — and built close ties with Ireland.
The purpose of the visit was to strengthen bilateral economic ties between Ireland and Japan and to explain the Irish government's policies to attract investment as part of the Irish government's tradition to travel to partnership countries on the occasion of Ireland's National Day, St. Patrick's Day (March 17). Welcoming the Irish delegation to the Group's head office were President Mitsuru Saito and other Nippon Express Group officials, who enjoyed a friendly discussion with the visitors on further strengthening relations with Ireland in the future.
The Nippon Express Group remains committed to expanding its global network and providing high-quality logistics services to customers around the world.
Nippon Express website: https://www.nipponexpress.com/
Nippon Express Group's official LinkedIn account:
https://www.linkedin.com/company/nippon-express-group/
Source: NIPPON EXPRESS HOLDINGS, INC.