Japan Patent Office Releases Interview Video of Young Creator Marina Fujiwara
TOKYO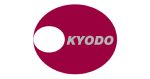 Kyodo News
On March 23, the Japan Patent Office (JPO) released a video interview with Ms. Marina Fujiwara, a creator of "Wasted Creation" or seemingly useless products, whose originality is highly regarded both in Japan and abroad.
Ms. Marina Fujiwara:
https://kyodonewsprwire.jp/prwfile/release/M107284/202303153964/_prw_PI1fl_31BVB8G2.jpg
Images: https://kyodonewsprwire.jp/release/202303153964?p=images
Ms. Fujiwara is an up-and-coming creator who publishes content on YouTube and other social media platforms, focusing on "Wasted Creation" which refers to creating unnecessary things that come to her mind. In 2016, she won a prize in the "YouTube NextUp" contest sponsored by Google Inc. This was followed by her first solo exhibition outside Japan, titled "Useless Invention Exhibition: A useless room created out of nothing." Held in 2018 in Taipei, the exhibition attracted more than 25,000 visitors. Ms. Fujiwara went on to be selected in 2020 as one of Forbes Japan's "30 UNDER 30 JAPAN," which highlights 30 people under 30 who will change the world.
YouTube: https://youtu.be/gp-BcGkGEH0
By introducing Ms. Fujiwara's unique creations, as well as the thought process that led up to them, the JPO's aim in creating this video is to convey to young people inside and outside of Japan the fun and potential of creating things in addition to the limitless possibilities of invention.
In this interview, Ms. Fujiwara gives viewers a glimpse of what is happening inside her creative mind, including the reasons why she started "Wasted Creation," and how she identifies problems and solutions. In addition, she shares tips and messages for the young generation on how to keep creating things. This video also serves as a source of inspiration while providing helpful hints to people who are creating something new, or who aspire to do so in the future.
Surreal scenes of a JPO staff member trying out Ms. Fujiwara's inventions are also included in the video. Watching it will allow viewers to enjoy her unique worldview, while also feeling the joy of creating things.
The JPO will continue to provide content for young people inside and outside of Japan to learn about the appeal and potential of intellectual property.
About the Japan Patent Office (JPO)
The JPO administers the industrial property rights system, which is the collective name for patents, utility models, designs and trademarks. This system is designed to protect intellectual creations, including inventions, designs and trademarks, in order to ensure their effective use while also contributing toward industrial development.
Source: Japan Patent Office, Ministry of Economy, Trade and Industry