Automotive, Transport & Logistics
Kyoraku Publishes Actual Measurement Data of EV Power Consumption Improvement Effect by Using In-house "Foamed Duct"
TOKYO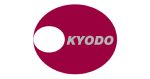 Kyodo News
Kyoraku Co., Ltd. (hereunder "Kyoraku"), a Tokyo-based developer of foamed ducts widely used in commercially supplied vehicles, has succeeded in obtaining measurement data from an actual vehicle regarding the effect of improving electricity consumption by using foamed ducts as instrument panel ducts for electric vehicle (EV) air-conditioners.
In the past, foamed ducts were known to improve insulation performance and contribute to fuel efficiency improvement in gasoline-powered vehicles, but it is the first time (*) that an EV has actually run to demonstrate the electric cost effect by using foamed ducts.
(Measured by Japan Automobile Research Institute (JARI))
(*) Kyoraku's research
Image: https://cdn.kyodonewsprwire.jp/prwfile/release/M107755/202306216512/_prw_PI1fl_rL4JoE39.png
Measurement results summary
Mileage was compared in the distance from the status of a full charge to the appearance of an indicator of power supply requirement in a commercially supplied EV under the conditions of running over WLTC mode 3 cycles and heating in winter, followed by steady running at 100 km/h. As a result, it was demonstrated that the mileage improved 2.4% by using Kyoraku's polypropylene (PP)-based 4 times foamed duct (3 mm thick), compared with the conventional polyethylene (PE) instrument panel duct (0.8 mm thick). It was also demonstrated that the mileage improved 1.6% in a PE 4 times foamed duct (3 mm thick), which was newly made available for mass production.
In the same driving experiment, when comparing battery consumption at the end of a WLTC 3-cycle run (approximately 45 km, an identical driving distance), the use of the PP foamed duct reduced battery consumption 0.79% compared with the conventional PE duct, and a 0.39% reduction in usage was also demonstrated for the PE foamed duct.
*Battery usage and reduction rates were calculated by Kyoraku based on OBD diagnostic machine information.
In the past, there have been needs for the foaming of automotive air-conditioner ducts to reduce weight, and this demonstration of power cost-effectiveness is expected to further increase their appeal. Kyoraku, ready to open its doors to this foamed duct technology to the world, is looking for global partners.
About Kyoraku
Kyoraku Co., Ltd. is a well-established integrated company which has been manufacturing and selling plastic products for over 100 years. It is active in industries requiring high-quality, special plastics, such as medical/food containers and automobile parts. As a pioneer and comprehensive company in plastics, it hopes to continue to be the best partner behind the scenes to help create a better environment-friendly society with its advanced proprietary technologies and distinctive products created from them.
Company profile
– Name: Kyoraku Co., Ltd.
– Established: September 20, 1917
– Representative: Takamitsu Nagase, Executive Board Director, President
– Head office: 1-5, Higashinihonbashi 1-Chome, Chuo-ku, Tokyo 103-0004, Japan
– URL: https://www.krk.co.jp/en/
– Business profile: Manufacturing, processing and sales of plastic products
Source: Kyoraku Co., Ltd.