Energy, Mining & Resources
Liontown signs foundational binding Offtake Term Sheet with premier global battery maker LG Energy Solution
PERTH, Jan. 12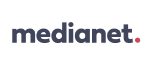 Medianet
Liontown signs foundational binding Offtake Term Sheet with premier global battery maker LG Energy Solution Cornerstone offtake agreement provides strong market validation for the product quality and Tier-1 jurisdiction credentials of Liontown's Kathleen Valley Lithium Project
Highlights:
– Binding Lithium Spodumene Concentrate Offtake Term Sheet signed with South Korean-based LG Energy Solution (LGES). Foundation agreement underpins the development of Liontown's A$473 million Kathleen Valley Lithium Project in Western Australia.
– Initial 5-year term expected to commence in 2024, with the ability to extend for a further 5 years.
– LGES to purchase 100,000 dry metric tonnes (DMT) in the first year, increasing to 150,000 DMT per year in subsequent years.
– Pricing determined using a formula-based mechanism referencing market prices for Lithium Hydroxide Monohydrate.
– The landmark Offtake Term Sheet is strongly aligned with Liontown's offtake strategy, which is targeting Tier-1 customers downstream in the global battery value chain.
– Negotiations continue with several Tier-1 customers that will complement Liontown's offtake strategy of establishing a diverse portfolio of high-quality customers, defined both by geographic location and position within the global battery value chain.
Liontown Resources Limited (ASX: LTR) ("Liontown" or "the Company") is pleased to announce that it has taken a major step towards the development of its flagship Kathleen Valley Lithium Project (Kathleen Valley) in Western Australia after executing its first binding offtake term sheet (Offtake Term Sheet) with one of the world's premier battery manufacturers, LG Energy Solution, Ltd.
Full announcement:
https://journalists.medianet.com.au/Releases/Attachment?j=965040&s=2&k=1916065
SOURCE: Read Corporate