Monash University and Tata Institute of Social Sciences announce double masters degree
MUMBAI, Mar.17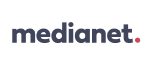 Medianet
Monash University in Australia and Tata Institute of Social Sciences (TISS) in India have announced a unique international double masters program.
The double masters in International Development will allow students to build practical knowledge and skills, ensuring graduates are prepared for a broad range of international careers relating to the political, economic, cultural and ecological challenges leading to poverty, poor health, fragile governance, inequality and environmental vulnerability.
The two-year program invites TISS students to join the Master of International Development Practice at Monash University in Melbourne, Australia and, in return, gives students from Monash the opportunity to join the partner program at TISS in Mumbai, India.
Students commence their studies at their home-country university before spending time studying at the university partner. The first cohort of TISS students will commence their Monash program in February 2023. On completion of their studies, students receive two degrees: an MA (International Development Practice) from TISS and a Master in International Development Practice from Monash University.
The program marks the formalisation of Monash's commitment to the TISS-Monash Strategic Partnership Agreement which involves a number of initiatives including research collaborations, educational programs and industry partnerships between the two institutions.
Monash's Faculty of Arts and TISS have successfully collaborated for more than five years through the faculty's groundbreaking mobility program Global Immersion Guarantee (GIG), with TISS hosting Monash students each year, supported through the New Colombo Plan.
Dean of the Faculty of Arts, Professor Katie Stevenson, said the new double masters was key to Monash's commitment to engaging with India.
"Monash is proud to partner with such a prestigious institution. TISS students are amongst the finest in the world and their presence at Monash will enrich the MIDP program and bring mutual benefits to our institutions. Both cohorts of students will exit this double masters program with deep contextual knowledge and vastly expanded networks that will position them to have real and global impact in their future careers." Professor Stevenson said.
TISS Vice-Chancellor, Professor Shalini Bharat said: "TISS and Monash have a history of deep and meaningful engagement with each other which has moved from strength-to-strength over the years. The double degree in International Development Practice is a testimony, not just to our strong partnership, but also to our commitment to students in creating an educational ecosystem where students learn to ideate, innovate and translate what they learn to address societal and global level challenges."
Dean of International Relations Office (TISS), Professor Madhushree Sekher: "The National Education Policy of India has brought several avenues to engage with international partners. The dual degree with Monash University, launched in 2022, brings new opportunities and a widening of perspectives for not just students but all those involved in the process. Such a cross country learning exercise is always a rich experience. It fosters the development of local partnerships critical in the internationalisation of higher education."
Monash President and Vice-Chancellor, Professor Margaret Gardner AC, said: "This new double degree builds on the University's strong record of partnership with the Tata Institute of Social Sciences, India. It reaffirms the Monash commitment to providing transformative experiences for students by fostering connections around the globe."
"Through deep and prolonged international engagement, Monash has forged a network of partnerships with leading international institutions to power collaborative solutions at scale to address major complex global and regional challenges," Professor Gardner said.
Monash University Provost and Senior Vice-President, Professor Susan Elliott AM said: "As one of the most international universities, we provide rich learning experiences and unique opportunities in multiple locations around the world to equip students with the knowledge, skills and ways of thinking that our societies need into the future. This dual degree offers students a significant opportunity to gain important future-focused skills and build global networks, while studying with two globally leading institutions," Professor Elliott said.
For more information, visit https://www.monash.edu/india or view the course handbook ( https://www.monash.edu/study/courses/find-a-course/2023/international-development-practice-double-masters-with-tata-institute-of-social-sciences-a6038 ).
Monash University, Australia
With a presence on three continents, international partnerships and study abroad programs around the world, Monash is Australia's largest and most global university, ranked in the top 50 universities worldwide number one globally for Pharmacy and Pharmacology ( https://www.monash.edu/news/articles/monash-university-the-worlds-best-1-for-pharmacy-and-pharmacology-in-qs-rankings ) in the QS rankings. Monash is a member of the Group of Eight (https://go8.edu.au/), recognised for their excellence in teaching and research.
With students from more than 170 countries and a network of more than 440,000 alumni, Monash students benefit from a truly global education. We have over 100 international partners giving students access to more research collaborations, more global partnerships, and a greater choice of overseas opportunities.
Monash qualifications are highly regarded by employers and recognised worldwide. ( https://www.monash.edu/news/articles/monash-soars-in-global-graduate-employability-rankings )Our reputation is so strong that multinational companies actively recruit on our campuses.
Monash University and India
Monash University has a long history of engagement and connection to India, forging strong partnerships ( https://www.monash.edu/india/connections-and-research/connections-and-india-partnerships ) for research and academic collaborations, and industry connections to ensure we respond to the mutual challenges of our nations and the world.
The major Australian-Indian research collaboration, IITB-Monash Research Academy (https://www.iitbmonash.org/) in Mumbai recently reached a new milestone, awarding its 200th PhD since it was established in 2008.
Partner universities include the Tata Institute of Social Sciences, O.P. Jindal Global University (JGU), Vellore Institute of Technology (VIT), Amity University, Manipal (MAHE), Vidyalankar School of Information Technology (VSIT) and the National Institute of Design.
Discover more at https://www.monash.edu/india
Tata Institute of Social Sciences
Tata Institute of Social Sciences (TISS) is a multi-campus public research university located in Mumbai, India. Asia's oldest institute for professional social work education, it was established in 1936 as the Sir Dorabji Tata Graduate School of Social Work and in 1944 it was renamed as the Tata Institute of Social Sciences. In 1964 it was declared 'Deemed to be a University' under Section 3 of the University Grants Commission Act 1956.
Since its inception, the TISS vision has been to be an institution of excellence in higher education that continually responds to changing social realities through the development and application of knowledge, towards creating a people-centred, ecologically sustainable and just society that promotes and protects dignity, equality, social justice and human rights for all.
SOURCE: Monash University