Automotive, Transport & Logistics
Nippon Express (Singapore) Holds Ceremony to Celebrate Its 50th Anniversary
TOKYO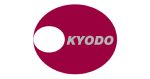 Kyodo News
Nippon Express (Singapore) Pte. Ltd. (hereafter "NX Singapore"), a group company of NIPPON EXPRESS HOLDINGS, INC. (hereafter "NXHD"), held a ceremony in Singapore on Friday, September 22, to commemorate the 50th anniversary of the company's founding.
Logo: https://kyodonewsprwire.jp/img/202310100828-O1-0vumP6X3
Photo1: Commemorative ceremony
https://cdn.kyodonewsprwire.jp/prwfile/release/M103866/202310100828/_prw_PI2fl_May1Is2i.jpg
Photo2: President Yamazaki delivering a speech
https://cdn.kyodonewsprwire.jp/prwfile/release/M103866/202310100828/_prw_PI3fl_adEeTOgx.jpg
The ceremony was attended by a total of about 450 people, including guests from the Embassy of Japan in Singapore, the Singapore Economic Development Board, the Japanese Chamber of Commerce & Industry Singapore, and other relevant organizations as well as NXHD President Mitsuru Saito from the NX Group.
At the ceremony, NX Singapore President Hiroyuki Yamazaki expressed his gratitude to the company's customers, business partners, and employees for their support heretofore, and gave a presentation on NX Singapore's vision and initiatives for the future. H.E. Mr. Hiroshi Ishikawa, Ambassador Extraordinary and Plenipotentiary of Japan to Singapore, delivered a congratulatory address on behalf of the guests of honor.
NX Singapore, as a global logistics company, will continue contributing to society through logistics to support the development of its customers and Singapore.
Nippon Express website: https://www.nipponexpress.com/
Nippon Express Group's official LinkedIn account:
https://www.linkedin.com/company/nippon-express-group/
Source: NIPPON EXPRESS HOLDINGS, INC.