Nippon Express Singapore Receives IATA CEIV Pharma Certification for Changi International Airport Facility
TOKYO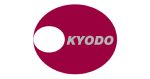 Kyodo News
Nippon Express (Singapore) Pte. Ltd. (hereinafter "NX Singapore"), a group company of NIPPON EXPRESS HOLDINGS, INC., has acquired IATA CEIV Pharma (*) certification for its facility in the Free Trade Zone (FTZ) at Singapore Changi International Airport, effective Wednesday, January 17, 2023.
Logo: https://kyodonewsprwire.jp/img/202302152976-O1-mlDJ2Ge9
Photo: https://kyodonewsprwire.jp/prwfile/release/M103866/202302152976/_prw_PI2fl_2k7X0YXf.jpg
The pharmaceutical/medical sector, one of Singapore's priority industries, has seen remarkable growth, and many of the world's leading pharmaceutical companies have created an industrial cluster in Singapore by establishing research, development, and manufacturing bases there. Imports and exports of pharmaceutical products are expected to rise as shippers increasingly take advantage of the many benefits that Changi International Airport offers as a free trade port.
The Nippon Express Group has positioned the pharmaceutical industry as a key industry in its "Nippon Express Group Business Plan 2023 — Dynamic Growth," and is promoting the global development of a safe and secure pharmaceutical logistics platform to meet the ever more sophisticated and diverse needs of pharmaceutical logistics.
NX Singapore acquired Good Distribution Practice (GDP) certification in October 2020, evidencing its compliance with internationally recognized standards for the proper distribution of pharmaceuticals, and, with the acquisition of CEIV Pharma certification, will now be able to provide safer and higher-quality pharmaceutical transportation and warehousing services using Singapore, an important hub for the pharmaceutical industry, as a nodal point.
The Nippon Express Group is committed to contributing to the health of people around the world by supporting its customers in the global pharmaceutical industry through the establishment of a reliable and safe global pharmaceutical logistics platform.
(*) CEIV Pharma (The Center of Excellence for Independent Validators in Pharmaceutical Logistics): A quality certification program established by the International Air Transport Association (IATA) to cover the air transport of pharmaceutical products that sets out high standards encompassing the differing Good Distribution Practice (GDP) guidelines of countries around the world for the storage and transport of pharmaceuticals
Nippon Express website: https://www.nipponexpress.com/
Nippon Express Group's official LinkedIn account:
https://www.linkedin.com/company/nippon-express-group/
Source: NIPPON EXPRESS HOLDINGS, INC.