Automotive, Transport & Logistics
Nippon Express U.S.A. Opens Mesa Logistics Center, Dedicated Semiconductor Warehouse in Mesa, Arizona
TOKYO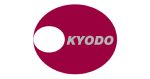 Kyodo News
Nippon Express U.S.A., Inc. (hereafter "NX USA"), a group company of NIPPON EXPRESS HOLDINGS, INC. (hereafter "NXHD"), has opened a dedicated semiconductor warehouse in Mesa, Arizona, known as the Mesa Logistics Center. An opening ceremony marking the occasion, held on April 24, 2023, was attended by around 45 guests, including Mesa City Council members and other government officials as well as NXHD President Mitsuru Saito and Senior Managing Executive Officer Atsushi Nagashima.
Logo: https://kyodonewsprwire.jp/img/202307056904-O1-o92vzK4q
Photo1: Some of the attendees at the opening ceremony
https://cdn.kyodonewsprwire.jp/prwfile/release/M103866/202307056904/_prw_PI2fl_3FI073Xr.jpg
Photo2: Exterior view
https://cdn.kyodonewsprwire.jp/prwfile/release/M103866/202307056904/_prw_PI3fl_osRz7K6c.jpg
Arizona is home to a concentration of cutting-edge technology companies from various industries, and many semiconductor-related firms have production bases in the state. The Mesa Logistics Center recently opened by NX USA is a warehouse specially designed to serve customers in the semiconductor industry. Conveniently situated about 15 minutes from Phoenix Sky Harbor International Airport, the Mesa Logistics Center has ready access to nearby semiconductor plants less than an hour away.
The warehouse is compliant with Transportation Security Administration (TSA) requirements and offers the environmental conditions (temperature and humidity levels, dust, and static control) necessary for handling semiconductors and electronic components. It provides semiconductor industry customers with high-quality, efficient operations capable of dealing promptly with urgent inbound and outbound shipments 24 hours a day year-round.
The Nippon Express Group will continue to further expand its services to meet the increasingly sophisticated and diverse logistics needs of customers by leveraging the Group's networks and functions.
Profile of new warehouse
– Name: Mesa Logistics Center, Nippon Express U.S.A., Inc.
– Address: 555 E Auto Center Dr., Mesa, AZ 85204, USA
– Total floor area: 5,421 m2 (58,354 ft2)
– Key facilities: Full air conditioning, surveillance cameras, access control, 14 truck docks
– Start of operations: February 2023
Nippon Express website: https://www.nipponexpress.com/
Nippon Express Group's official LinkedIn account:
https://www.linkedin.com/company/nippon-express-group/
Source: NIPPON EXPRESS HOLDINGS, INC.