Nippon Express (UK) Receives IATA CEIV Pharma Certification for Its Facility in Heathrow Airport Suburb
TOKYO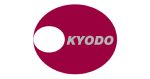 Kyodo News
Nippon Express (UK) Ltd. (hereinafter "NXUK"), a group company of NIPPON EXPRESS HOLDINGS, INC., has been awarded IATA CEIV Pharma certification*, a quality certificate for pharmaceutical transport established by the International Air Transport Association (IATA), for its facility in the suburbs of Heathrow Airport, effective February 28 this year.
Logo: https://kyodonewsprwire.jp/img/202304184992-O1-JHM4p34o
Photo: Interior of facility that has obtained CEIV Pharma certification
https://cdn.kyodonewsprwire.jp/prwfile/release/M103866/202304184992/_prw_PI2fl_ER26fIgB.jpg?_ga=2.107928770.1572156177.1681692946-1430758024.1637027940
In addition to major global pharmaceutical companies, the United Kingdom is home to numerous small and medium-sized biopharmaceutical companies as well as world-class universities and research institutes, making it a hub for pharmaceutical development and manufacturing. Demand for vaccines and therapeutics has increased in recent years along with the COVID-19 pandemic, and imports and exports of pharmaceutical products via Heathrow Airport are expected to continue rising in future.
The Nippon Express Group has positioned the pharmaceutical industry as a key industry in its "Nippon Express Group Business Plan 2023 — Dynamic Growth," and is pursuing the global development of a safe and secure pharmaceutical logistics platform to meet the ever more sophisticated and diverse needs of pharmaceutical logistics.
NXUK was awarded Good Distribution Practice (GDP) certification and Wholesale Distribution Authorisation (WDA) from the UK Medicines and Healthcare products Regulatory Agency in April 2020, evidencing its compliance with internationally recognized standards for the proper distribution of pharmaceuticals, and, with the acquisition of CEIV Pharma certification, will now be able to provide safer and higher-quality pharmaceutical transportation services using the UK, an important hub for the pharmaceutical industry, as a nodal point.
The Nippon Express Group is committed to contributing to the health of people around the world by supporting its customers in the global pharmaceutical industry from a logistics perspective through the establishment of a reliable and safe global pharmaceutical logistics platform.
*About CEIV Pharma:
https://kyodonewsprwire.jp/attach/202304184992-O1-eqntQrQm.pdf
Nippon Express website: https://www.nipponexpress.com/
Nippon Express Group's official LinkedIn account:
https://www.linkedin.com/company/nippon-express-group/
Source: NIPPON EXPRESS HOLDINGS, INC.