Automotive, Transport & Logistics
Nippon Express (Vietnam) Opens NX VSIP II Logistics Center in Binh Duong Province
TOKYO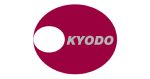 Kyodo News
Nippon Express (Vietnam) Co., Ltd. (hereafter "NX Vietnam"), a group company of NIPPON EXPRESS HOLDINGS, INC., has opened the NX VSIP II Logistics Center in the country's southern province of Binh Duong and will begin its operations on August 1.
Logo: https://kyodonewsprwire.jp/img/202307187198-O1-zlY15dd1
Photo: Warehouse exterior
https://cdn.kyodonewsprwire.jp/prwfile/release/M103866/202307187198/_prw_PI2fl_35ZJT3GX.jpg
As Vietnam's economy has grown, consumer spending has increased and new retailers have continued to expand into the country. In addition, a steady stream of manufacturing and other companies has poured into Vietnam, drawn by its abundant labor resources.
NX Vietnam's newly established NX VSIP II Logistics Center is located in an area with easy access to Ho Chi Minh City and its thriving manufacturing sector. The warehouse will provide product storage, sorting, and distribution processing services for retailers and serve as a distribution hub for Ho Chi Minh City and surrounding areas, as well as providing bonded inventory management services for export processing enterprises (EPEs).
NX Vietnam will utilize the NX VSIP II Logistics Center as a major logistics base for the northern Ho Chi Minh City area, and will support customers considering launching new businesses in Vietnam or expanding existing ones by offering packaged services.
Profile of new warehouse
– Name: NX VSIP II Logistics Center
– Address: 18 L2-4 Tao Luc Road No.5, Vietnam Singapore Industrial Park II, Binh Duong Industrial – Service – Urban Complex, Hoa Phu Ward, Thu Dau Mot City, Binh Duong, Vietnam
– Total floor area: 14,511 m2
– Key facilities: Raised-floor truck berths (20 in total), rack system, CCTV, access control system, private power generation equipment
– Start of operations: August 1, 2023
Nippon Express website: https://www.nipponexpress.com/
Nippon Express Group's official LinkedIn account:
https://www.linkedin.com/company/nippon-express-group/
Source: NIPPON EXPRESS HOLDINGS, INC.