OPHTECS Global Team Welcomes Dr. Schnider, One of Most Influential Women in Optical Industry and One of World's Most Prominent Contact Lens Researchers and Educators
KOBE, Japan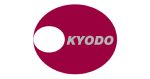 Kyodo News
– Enforcing Company's R&D Efforts for New Lens Care Products and Global Professional Relation Activities –
OPHTECS Corporation (hereinafter referred to as OPHTECS), a Kobe-based company which researches, develops, produces and markets contact lens care products, has signed a new advisory contract with Dr. Cristina M. Schnider as the company's Senior Director, Global Medical Affairs.
In the research and development of contact lens care products, OPHTECS has always introduced industry-leading and innovative products. In addition, the company actively conducts academic activities based on scientific evidence and has gained overwhelming trust from many ophthalmologists and contact lens specialists all over the world.
Photo: Left; Dr. Cristina M. Schnider, Right; OPHTECS CEO Joe Yoneda
https://kyodonewsprwire.jp/prwfile/release/M105255/202212281757/_prw_PI1fl_7q4GIF31.jpg
To further strengthen its research and development of new products and the academic activities, OPHTECS has invited Dr. Schnider, one of the 50 most influential women in the optical industry and a member of the prestigious International Society for Contact Lens Research (ISCLR), to join the Board of Advisors as the company's Senior Director.
Biography of Dr. Cristina M. Schnider
Doctor of Optometry/MBA/Fellows of the American Academy of Optometry (AAO)
2019-2020: Chair, AAO Section on Cornea, Contact Lenses and Refractive Technologies
2019-present: Independent Consultant & Owner, C Schnider Insights
2022: Pacific University Kamelia Massih Prize for a Distinguished Optometrist
2022-present: Gas Permeable Lens Institute, Advisory Board
Source: OPHTECS Corporation