OPTEX Announces Cloud-based Alarm-monitoring System "GENIO Map Cloud"
OTSU, Japan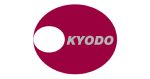 Kyodo News
OPTEX Co., Ltd. has introduced GENIO Map Cloud, the world's first real-time cloud-based burglar alarm-monitoring platform targeting at consumers with its affordable cost and fulfilling features.
Image1: https://kyodonewsprwire.jp/prwfile/release/M106913/202112034400/_prw_PI1fl_2Tmtw17l.jpeg
Image2: https://kyodonewsprwire.jp/prwfile/release/M106913/202112034400/_prw_PI3fl_WpZ7pDF2.jpg
GENIO Map Cloud is a simple all-in-one solution to manage the security workflow for alarm monitoring and management for small and medium-sized operations such as gated communities, factories, and warehouses.
GENIO Map Cloud is accessible anywhere if an internet connection and web browser are available, eliminating the need for setting up and maintaining expensive, complex networks, saving money and effort.
It offers a user-friendly and intuitive interface allowing users to see a list of alarm events on a map that are detected in real-time, as well as confirming details such as when and where alarms occurred and the type of event such as trespassing or burglary. It contributes to increasing security efficiency besides saving cost compared to conventional solutions.
This new system, launched in Asia, supports multiple languages such as English, Thai, Malay, and more.
Ken Arimura, General Manager of the Asia Pacific Sales Division at OPTEX, says:
"It's an innovation in burglar alarm remote monitoring. For decades, alarm monitoring has conventionally been carried out by using monitoring software geared towards security professionals or by so-called graphic annunciators consisting of LED display maps, but their high costs and complexity of equipment have been hurdles for widespread general use in many places. GENIO Map Cloud provides a solution for those problems with the simplicity of cloud-based software that can be used at less than 1/10th the cost of conventional applications. There's no need to manage router settings or to have knowledge of complicated IP networking. If you have a web browser, anyone with permissions can log in and use the software. The benefits of this can really be felt in small or medium-sized facilities."
Product page:
https://www.optex.co.jp/e/products/intrusion-detection/wireless-outdoor-alarm-system-GENIO/genio-map.html?utm_source=article&utm_medium=email&utm_campaign=kyodo202201&utm_id=kyodo202201
About OPTEX Co., Ltd.
OPTEX Co., Ltd. began its history with the invention of the world's first passive infrared automatic door sensor. OPTEX has been providing No.1 global niche products and services to the world with sensing technology in the field of security, automatic doors, industrial equipment, measuring instruments, IoT and so on.
Source: OPTEX Co., Ltd.