PharmaLex Strengthens Global Reach and Local Support with Offices in China
FRANKFURT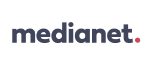 Medianet
PharmaLex Group, a leading provider of specialized services for the pharma, biotech and medtech industries worldwide, has announced the opening of a new branch in Beijing, China, giving global clients access to a team of regulatory experts in the region.
As of September 2022, the newly established PharmaLex Beijing team, which includes personnel joining from Bayer China, will be offering the full PharmaLex value proposition for pharmacovigilance, regulatory affairs, development consulting and quality management to global clients bringing products to the China market. These offerings will make the office a center of expertise in this growing marketplace. PharmaLex China will also be the local contact point for Chinese-based biopharmaceutical companies that are developing pharmaceuticals or medical devices with a goal of entering the European or US markets.
In addition, Pharmalex is preparing to open a second China office in Jinan, which will extend the local footprint and provide clients with further access to a regulatory talent pool in the country.
The China office will be led by Sophia Huang, Executive Director and Department Head, who leads operations and business development and is supported by a growing team, currently comprising 16 highly skilled regulatory submission and publishing experts.
"We welcome the opportunity to become part of the PharmaLex family, where we can grow our services and reach with a company that has a strong focus on its people and that has a reputation for transparency and reliability," Ms. Huang said. "This is an exciting opportunity to continue to expand our skill set and reach."
"APAC, and China in particular, is a strategic focus region for the pharmaceutical industry, both from a global perspective and in terms of the development of China-based companies," said PharmaLex CEO DR.Thomas Dobmeyer.
"Onboarding the China team to the PharmaLex Organization underscores our commitment to employing the right expertise in all our global offices. We are honored to welcome the team of highly experienced China personnel and together develop our skills and capabilities with these valued colleagues while offering them career and expertise development."
About us:
About PharmaLex :
PharmaLex is a leading provider of specialized services for the pharma, biotech and medtech industries. We guide you from early strategic planning activities and non-clinical requirements through clinical development, regulatory submission processes and post-approval / maintenance post-launch activities. Our experts use technology-enabled solutions to support you through the entire product lifecycle. We deliver exceptional results — going above and beyond the standard to deliver tailor-made solutions worldwide.
The PharmaLex Group now has over 3,000 employees, with 67 offices in 32 countries and more than 1,000 satisfied clients worldwide.
Contact details:
Ms. Elizabeth Hunt; PharmaLex GmbH; Manager External Communications
elizabeth.hunt@pharmalex.com
+00 353 86 811 2319
SOURCE: PharmaLex