RevComm Establishes Subsidiary in Indonesia, Contributing to Digital Transformation at Local Companies
TOKYO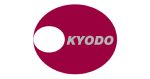 Kyodo News
RevComm Inc., a Tokyo-based company developing and offering AI telephone service named "MiiTel," has announced the establishment in February of PT RevComm APAC Indonesia, a local subsidiary. RevComm will strengthen relationships with Indonesian customers after having operated its business through local sales agents. It will also intensify recruiting activities for the local subsidiary. By providing MiiTel, RevComm will contribute to successful telemarketing and telesales by local companies by increasing sales conversion rates, improving sales coaching, and enabling working from anywhere both in Indonesia and APAC countries.
Images: https://kyodonewsprwire.jp/prwfile/release/M106830/202302162992/_prw_PI1fl_WqV09g07.jpg
RevComm's MiiTel is Japan's first AI-powered smart PBX (private branch exchange) telephone system adopted by more than 1,650 companies in Japan. MiiTel automatically transcribes, summarizes and analyzes telephone conversations between sales representatives and customers, and then provides highly accurate feedback to improve the acquisition and closing rate of business negotiations. MiiTel eliminates the black box problem of not knowing "what" and "how" customers and sales representatives are talking, and greatly improves productivity of sales activities, the engine of companies.
RevComm started providing MiiTel in October 2021 in Indonesia. As the first VoIP in Indonesia with AI and voice-to-text, it has been adopted by about 100 companies, mainly local companies, and the number of users has exceeded 1,000. By providing MiiTel and AI-powered online business meeting system "MiiTel for Zoom," it will strive to expand the business not only in Indonesia and APAC but in the global market as a start-up company providing services that will be accepted worldwide.
About PT RevComm APAC Indonesia
Company name: PT RevComm APAC Indonesia
Representative: Takeshi Aida
Location: Startup Zone, Ll, Jend Sudirman Kav, 61-62 Jakarta, Indonesia 12190
Business description: Providing MiiTel and MiiTel for Zoom
Capital: 10 billion Indonesian rupiah
About RevComm Inc.
RevComm Inc. is one of the fastest growing startups in Japan. Its mission is to reinvent communication to create a society that cares for one another. It was founded in 2017 with the business domain AI x Voice x Cloud software & IP-Phone. From here, it has given birth to MiiTel, a telephone system equipped with artificial intelligence that is able to minimize differences in team performance and increase sales conversions while reducing communication training costs.
Source: RevComm Inc.