Robotic Vacuum Cleaner Breakthrough: Incredible tech set to revolutionise cleaning as you know it.
SHENZHEN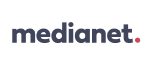 Medianet
Robotic Vacuum Cleaner Breakthrough: Incredible tech set to revolutionise cleaning as you know it.
June 2nd marked a truly iconic day in the Australian robotic vacuum industry. We have seen the launch of Roborock's new flagship product S7 MaxV Ultra, and to celebrate, Roborock has kicked off the announcement with an exclusive launch event at the beautiful Hayman Island.
The S7 MaxV Ultra is a fully robotic vacuum cleaner with three individual bins attached to the docking station. These include waste collected, clean water & dirty water reservoirs.
The auto emptying function automatically empties the dust collected from the machine into the dock, allowing for up to 7 weeks of maintenance free cleaning.
Rated to a class leading 5100pa of suction power, the S7 MaxV Ultra easily picks up most rubbish or food spills with ease.
When it comes to mopping, the S7 MaxV Ultra can cover up to 300sqm of floor space. With vibration of up to 3000 times per minute, the sonic vibration mopping allows the machine to use less water to clean the floor, which ultimately avoids a drippy mop and wet floor. Ultimately, this also results in a more efficient process.
Once the mopping process is finished, the system will initiate an auto mop washing sequence which will ensure the mop is washed and cleaned when complete.
Having a mix of carpet and hard floors is no issue with the S7 MaxV Ultra. It features a specialised built-in sensor to detect carpet, allowing the machine to alternate back to vacuum mode in order to avoid wet carpets.
The unit can also detect objects thanks to its turreted LIDAR scanner and front-facing camera that helps with navigation. The robot vacuum creates a floor plan of your home and memorises the layout, so it won't miss a single spot each time it cleans.
Roborock's ReactiveAI 2.0 obstacle avoidance system also helps keep it out of trouble. You can watch it approach an obstacle like a sock or shoe, examine it, and then work carefully around it
The built-in on-board camera makes it a possibility to check in on the S7 MaxV Ultra when you're out and about. This allows you to live stream where your S7 MaxV Ultra is heading throughout your house remotely. Your S7 MaxV Ultra can also be controlled remotely through the intuitive phone app.
The Roborock S7 MaxV Ultra, which includes the empty wash clean docking station, is priced at $2,699 and is available from Godfreys ( https://www.godfreys.com.au/roborock-s7-maxv-ultra-robot-vacuum-cleaner ), Bing Lee and Harvey Norman.
SOURCE: Roborock