SUN METALON Announces New Funding and Global Leadership Appointments
REDONDO BEACH, California and KAWASAKI, Japan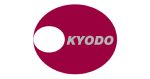 Kyodo News
– SUN METALON Raises Additional US$2 Million from New U.S. and Japanese Investors to Accelerate Global Expansion –
– It Adds Industry Veterans Dr. Adrian Keppler and Mr. Mark Cook to Board and Leadership Team –
SUN METALON Inc. ( https://sunmetalon.com ), the pioneer in a revolutionary ultra-high-speed metal 3D printing technology, announced that it raised an additional US$2 million in its pre-series A extension. The funding was from new investors Impact Science Ventures, i-nest capital and Scrum Ventures, along with an existing investor D4V (Design for Ventures). This new financing round brings the total investment in SUN METALON to US$9.7 million.
Logo: https://kyodonewsprwire.jp/img/202304114725-O1-k9sl0798
In addition, former EOS CEO Dr. Adrian Keppler was appointed as an independent director and former 3D Systems VP Mr. Mark Cook as VP of Product and Business Development for global expansion.
Dr. Adrian Keppler
Photo1: https://kyodonewsprwire.jp/img/202304114725-O2-AbmvJ8B0
"SUN METALON has a fascinating technology allowing to speed up the 3D Printing process of Metals significantly. This is what customers are looking for, especially in less demanding industries than aviation and medical. Besides that, SUN METALON has a highly ambitious leadership team gathering a group of very talented people both in Japan as well as the US. I'm honored and thrilled to join the team on its interesting journey becoming the dominant player in 'affordable' Metal 3D Printing!"
Mr. Mark Cook
Photo2: https://kyodonewsprwire.jp/img/202304114725-O3-seb8hv6D
"As head of the metal LPBF product portfolio at 3D Systems, I understood the difficult challenge of penetrating broader manufacturing markets due to the inherent high cost per part because of the slow speed and lack of scalability of that technology. That knowledge allowed me to immediately recognize that SUN METALON's unique technology would provide a more revolutionary rather than evolutionary breakthrough in speed and overall cost per part. In addition to speed and cost improvements, the technology allows manufacturers to implement a true circular business model having a significant impact on their carbon footprint."
Comments from new investors and SUN METALON's CEO:
https://kyodonewsprwire.jp/attach/202304114725-O1-77XqJE6U.pdf
Company information
CEO: Kazuhiko Nishioka
Establishment: February 2, 2021
Company website: https://sunmetalon.com
Source: SUN METALON Inc.