Zekkei Fireworks Executive Committee to Hold "Fireworks Series 'Mt. Fuji 2023′" to Show World's Top-class Fireworks, Admiring Mt. Fuji Covered with Snow, Cherry Blossoms
NARUSAWA, Japan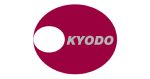 Kyodo News
– "Unforgettable Experience" to 7.8 Billion People in World –
The Zekkei Fireworks Executive Committee announced that it will hold the Zekkei Fireworks Series "Mt. Fuji 2023" on Saturday, April 22, 2023, from 6:30 p.m. (after sunset). Visitors can enjoy watching Mt. Fuji, which greets the 10th anniversary this year of being registered as a World Heritage site, along with other "zekkei" (stunning views), including cherry blossoms and one of the world's best fireworks at a Fujiten resort special event space in the first station of Mt. Fuji.
Image1: https://kyodonewsprwire.jp/prwfile/release/M107591/202302223203/_prw_PI1fl_m2V6WJZl.jpg
Image2: https://kyodonewsprwire.jp/prwfile/release/M107591/202302223203/_prw_PI2fl_nvJCVXj1.jpg
– Event overview
Date: April 22 (Sat.), 2023
Start: 6:30 p.m.(after sunset) *Open: 4 p.m.
Place: Fujiten resort special event space (in Mt. Fuji's first station, Narusawa-mura, Minamitsuru-gun, Yamanashi Prefecture)
– "Mt. Fuji" with the sunset glow x Japanese spring's symbol "cherry blossoms" x the world's high-class "fireworks"
Against the background of not only Mt. Fuji with snow in the evening, but also cherry blossoms which symbolize spring in Japan, representative pyrotechnicians of Japan decorate the sky with fireworks using their own traditions and professional skills. This year, the committee brings the beauty of sacred Mt. Fuji and unparalleled scenery by Japanese master craftsmanship. In Japan, there are four famous fireworks companies known as the "BIG 4" (Beniya Aoki Fireworks, Isogai Fireworks, Saiki Fireworks, and Kikuya Obata Fireworks), which all have over 100 years of history. Visitors can watch various kinds of gorgeous fireworks.
– Experience fireworks performance with five senses
In this event, visitors can watch the incredible scenery (Mt. Fuji, cherry blossoms, snow and fireworks) with their "eyes," listen to echo sounds of fireworks in Mt. Fuji with their "ears," feel the "smell" of fireworks with their "nose," which only visitors can enjoy at the event, perceive the vibration of fireworks with their "body," and also "taste" world-famous Japanese foods.
Video from the event in 2022: https://youtu.be/t882rd8iVq0
– Watching fireworks while tasting Japanese foods
Normally, this special event space seats over 10,000 people. However, for this event it is limited to up to around 2,000 people, so that visitors can spend luxurious time. Also, the committee serves "sushi," "tempura," "takoyaki" and "yakitori" which are popular Japanese foods (for VIP seats, VIP cameramen's seats, and premium seats only). In addition, a tuna-cutting show will be held for the first time in front of VIP seats. Visitors in the VIP seats will be provided with sushi topped with tuna fresh from the show.
– Package tour for foreign tourists available
E-tickets for the Zekkei Fireworks are on sale via each ticket sales channel.
For details, please check the official website:
https://the-zekkeihanabi.com/mt-fuji/en/
There is a package tour available for foreigners, produced by HIS:
https://bushisgo.rezio.shop/en-US/product/A-0518
The Zekkei Fireworks Executive Committee believes that Japanese fireworks should be handed down not only to future generations but also to the rest of the world. It offers Japanese fireworks made by the BIG 4 that are proud of their traditions and techniques.
For more details, please visit: https://kyodonewsprwire.jp/attach/202302223203-O1-08G11OO8.pdf
Source: The Zekkei Fireworks Executive Committee