Zeroboard, Cloud-based Carbon Accounting Service Provider, Raises 2.44 Bil. Yen (USD18.4 Mil.) in Series A Financing
TOKYO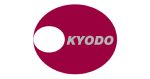 Kyodo News
Zeroboard Inc. (hereinafter "the Company"), a Tokyo-based developer and provider of "zeroboard," a cloud-based service to calculate and visualize greenhouse gas (GHG) emissions, is pleased to announce that the Company has completed raising funds through a third-party allotment of new shares as part of the Series A round, bringing the total amount from the first and second closings to 2.44 billion yen (USD18.4 million) (*).
(*) Calculated at JPY132.97/USD as of Feb. 15, 2023
Image1: https://kyodonewsprwire.jp/prwfile/release/M107582/202302152983/_prw_PI1fl_5mifN9U9.png
In the Series A round, Keyrock Capital Management Limited was the lead investor. In the first closing, in addition to Keyrock Capital Management, existing investors, including DNX Ventures and Inclusion Japan, Inc., some new investors, namely JAFCO Group Co., Ltd., DBJ Capital Co., Ltd., and Coral Capital, Inc., have joined, closing with the total of six undertakers, resulting in funding totaling 1.98 billion yen. During the second closing, a total of 12 partners/CVCs have signed a 460 million yen investment agreement. They are NAGASE & CO., LTD., Kansai Electric Power Co., Inc., MUFG Bank, Ltd., Iwatani Corporation, Toyota Tsusho Corporation, Sumitomo Corporation, FFG Venture Business Partners Co., Ltd., ORIX Corporation, Mizuho Capital Co., Ltd., SMBC Venture Capital Co., Ltd., Delight Ventures, Inc., and U3 Innovations LLC.
Latest News on Company's Business
In March 2021, the Company announced the launch of zeroboard, Japan's first cloud-based service for calculation and visualization of GHG emissions, whose beta version and product version were released in July 2021 and January 2022, respectively. In July of the same year, the Company took the lead in the industry to release the calculation function of carbon footprint (emissions by product and service) and, in August, decided to start the support for decarbonization management in Asia with five partners who have various business transactions with overseas manufacturing sites and supply chains and those who aim to decarbonize their operations. The number of companies that had adopted zeroboard reached 2,000 by October. In order to further promote the calculation of supply chain emissions, including international emissions, the Company has also added multi-language (Japanese, English, Thai, Chinese, and Spanish) versions of the platform.
Understanding emissions is only a starting point for decarbonization management for businesses, and it must bring about concrete initiatives for reduction. In addition to providing its clients with advanced technology-enabled calculation, the Company has actively joined alliances with partners who provide GHG reduction solutions, and the number of partners reached 100 in January this year. Together with its partners, the Company is building an ecosystem to provide a variety of solutions tailored to the needs of its clients, including energy conservation, renewable energy, and other decarbonization solutions, as well as sustainable finance to support these solutions, thereby supporting corporate decarbonization management.
Purpose of Fundraising and Future Development
The funds raised will be used to accelerate the development of "zeroboard" product functions, to hire more professional resources such as customer success specialists to support clients, and to expand internationally with the aim of becoming a global platform.
The Company is also actively involved in formulating rules and regulations in areas related to decarbonization and the environment, which are changing rapidly on a global scale, while constantly monitoring market trends. In September 2022, the Company's CEO Michitaka Tokeiji has been selected as a member of the Ministry of Economy, Trade and Industry's Study Group on Product Carbon Footprint Calculations and Verification for Supply Chain-Wide Carbon Neutrality. As a front-runner in decarbonization management, the Company will continue to share its accumulated knowledge with clients and society, aiming to become a global decarbonization management partner.
About zeroboard
The platform, zeroboard, is a one-stop solution developed to calculate, disclose, and reduce GHG emissions as a decarbonization management partner. It supports corporate decarbonization management by calculating and visualizing GHG emissions from corporate activities and supply chains on the cloud and providing GHG reduction solutions tailored to the challenges.
Image2: https://kyodonewsprwire.jp/prwfile/release/M107582/202302152983/_prw_PI2fl_qI3wHwDr.png
Official website: https://zeroboard.jp
*The Company is looking for local partners to promote decarbonization management in Asia together.
Source: Zeroboard Inc.